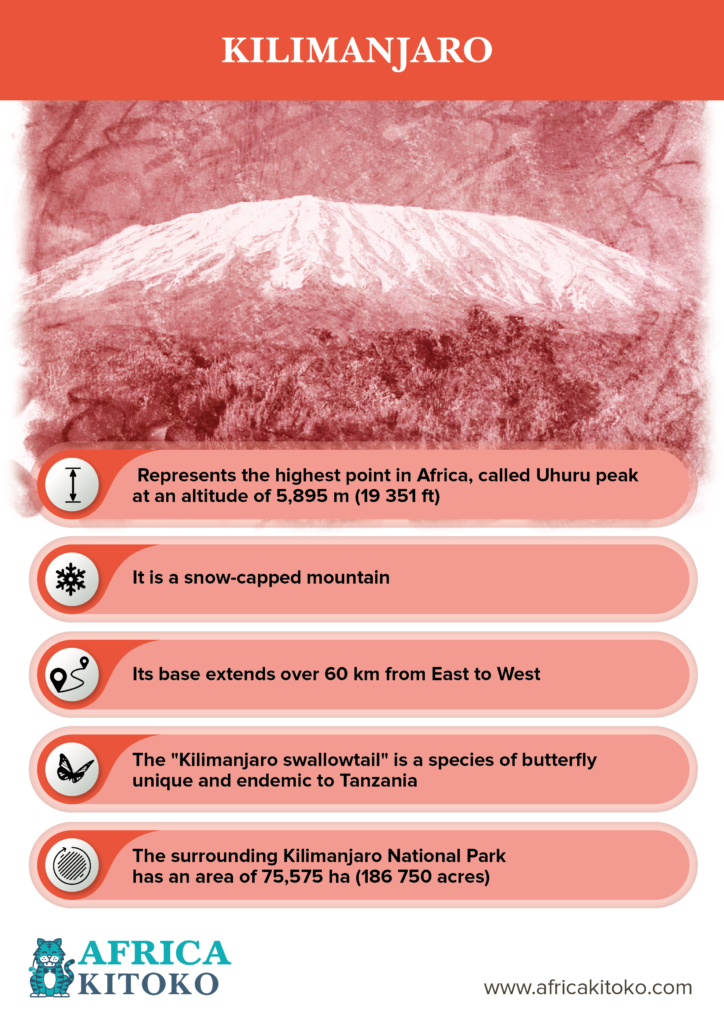 Originally a volcano, Mount Kilimanjaro is located in the northeast of Tanzania and is the highest peak in Africa with an altitude of 5,895 m.
Its name meaning « Mountain of splendor » is in fact made up of three different peaks (Shira, Mawenzi and Kibo). The summit of Kilimanjaro is covered with snow, and we refer to it as the eternal snows of Kilimanjaro. Its base extends for 60 km from East to West.
The surrounding Kilimanjaro National Park covers an area of ​​75,575 ha. There is the « Kilimanjaro swallowtail », a species of butterfly unique and endemic to Tanzania.
Kilimanjaro is highly prized by the thousands of hikers who climb it while enjoying the great diversity of its fauna and flora.