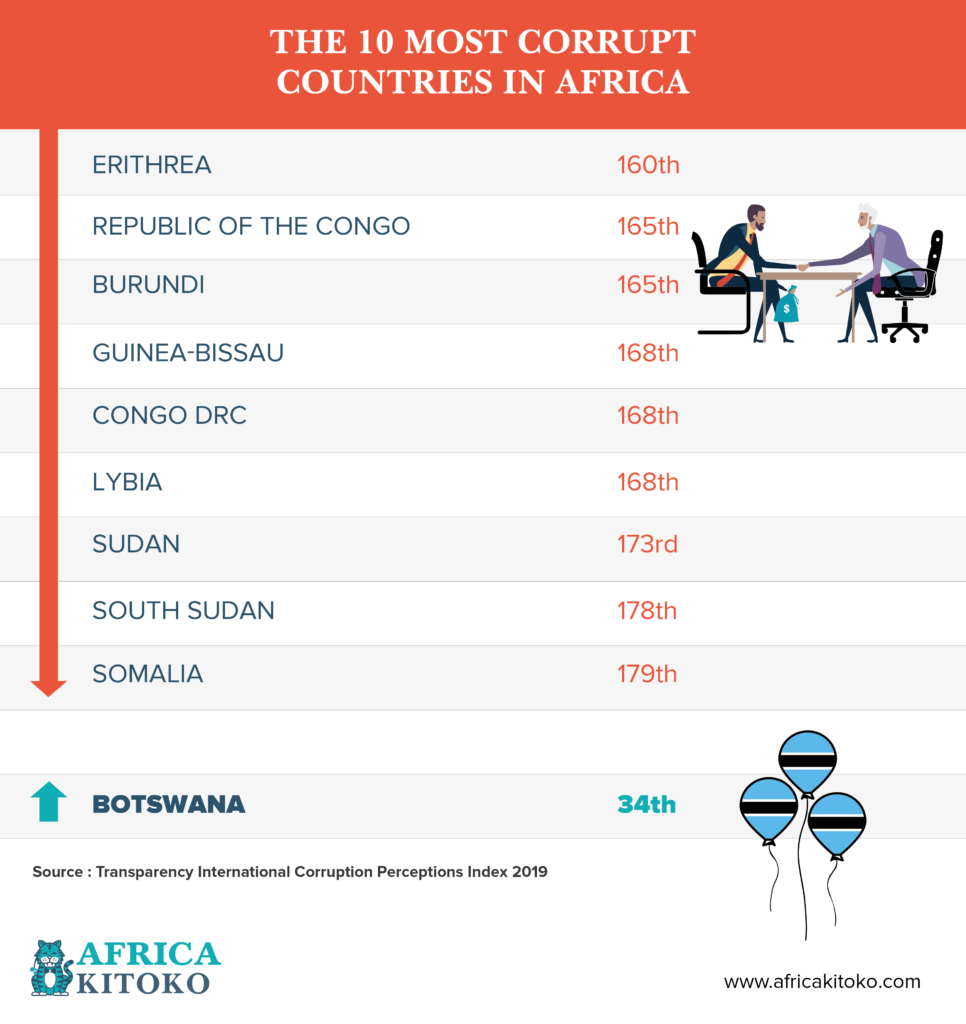 Africa and the word corruption will be associated for a long time if we do not recover. In the report published by the anti-corruption NGO Transparency International, Africa obtains an average of 32 out of 100. The continent is far behind Western Europe which is the best performing region in terms of fight against corruption, with an average of 66 points.
In the top 10 of the most corrupt African countries, Somalia takes the last place in the ranking, followed closely by South Sudan, in 178th place.
However, there has been significant progress on the continent. This is the case of Botswana, the least corrupt country in Africa with a score of 61 points out of 100 and ranks 34th in the world. The country is known for its political struggle against bribes and corruption in general.