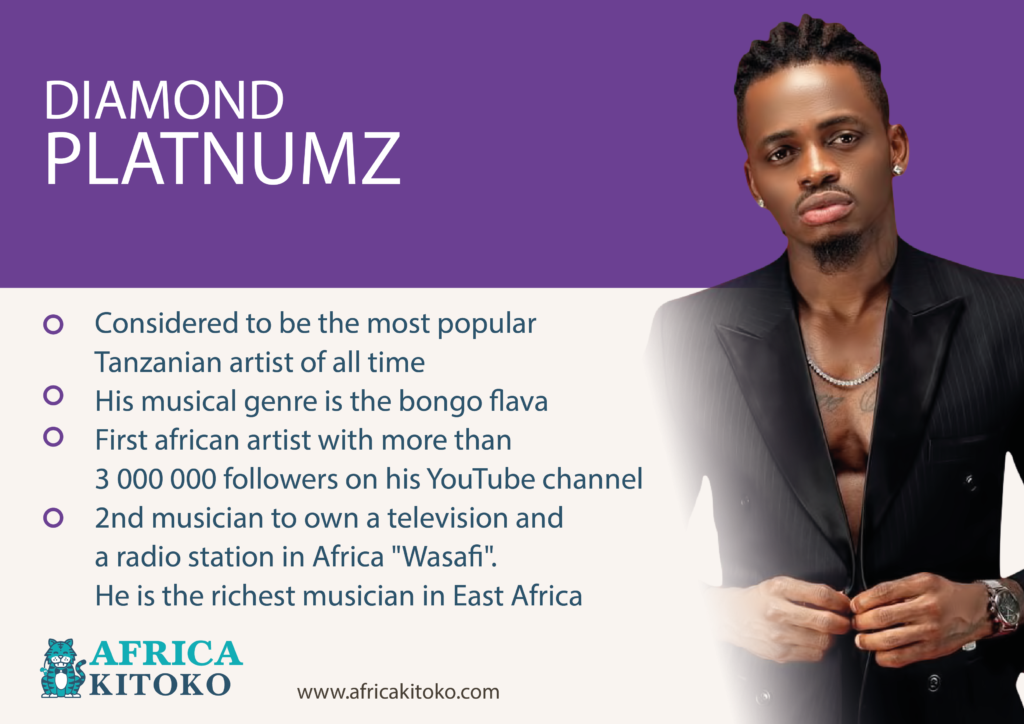 Diamond Platnumz (in Swahili: Naseeb Abdul Juma), born October 2, 1989 in Tandale, Dar es Salaam, is a Tanzanian bongo flava singer, dancer and composer.
Diamond was considered influential among his fans, and is considered to be the most loved and decorated Tanzanian artist at the moment. He was considered the Tanzanian artist who sold the most ringtones by the GSM companies in 2013, as well as among the artists who earned the most income in the music industry of the African Great Lakes region.
Considered the most popular Tanzanian artist of all time, his musical genre is bongo flava. He is the first African artist to accumulate more than 3.000.000 subscribers on his YouTube channel. He is the second musician after the Senegalese Youssou Ndour to own a television and a radio station in Africa « Wasafi ». He is the richest musician in East Africa.
His featuring with Inoss'b on YouTube got more than 60 million views.