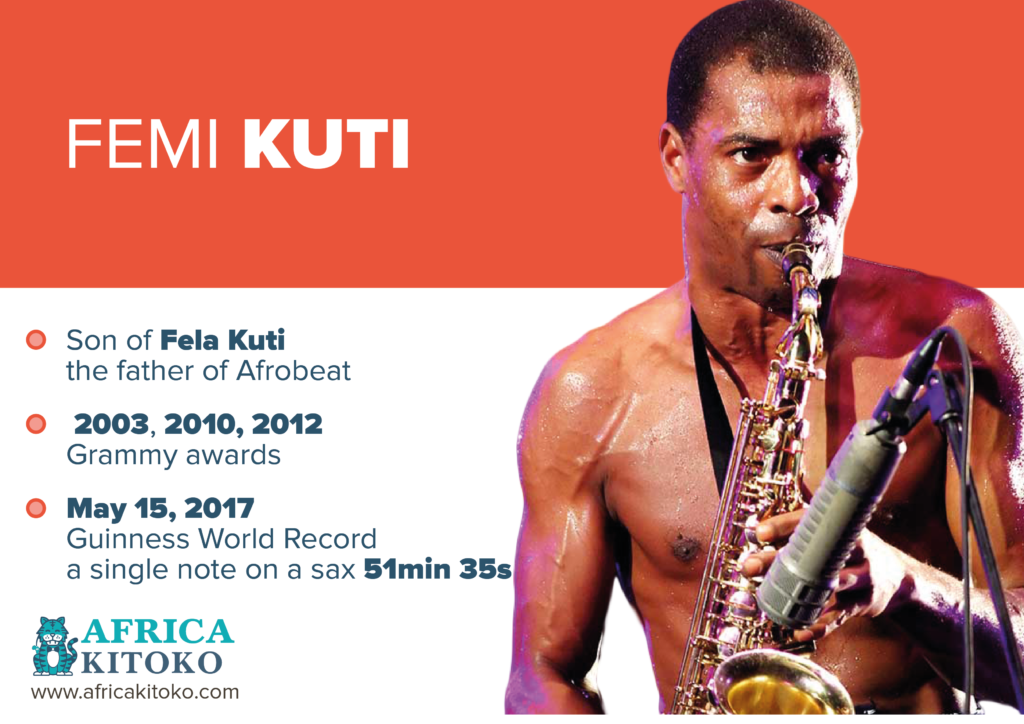 Femi Kuti, born June 16, 1962, is a Nigerian musician. He is the son of Fela Kuti, the creator of Afrobeat, an explosive cocktail of jazz, funk and traditional African music.
After abandoning his studies, Femi, worthy heir to his father, begins to touch the saxophone. The initiation of Fela's eldest son lasted two years. He then joined the paternal training Africa 70 and went on tour.
Musically, Femi has inherited from Fela an energy that on stage, incandescent. He is a real showman and a musician who we agree more and more to say that he is gifted.
In 1986 Femi formed their own group, Positive Force.
His albums Fight To Win, Day by Day and Africa for Africa, were respectively nominated for Grammy awards in 2003, 2010 and 2012 in the category of best world music album of the year.
On June 11, 2010, he participated in the opening ceremony of the Soccer World Cup in South Africa, where he sang Beng Beng Beng. He is one of the leading figures in the fight against AIDS through his art.
On May 15, 2017, Femi smashed the Guinness World Record for the longest note played on a saxophone with a performance of 51 min 35 seconds.