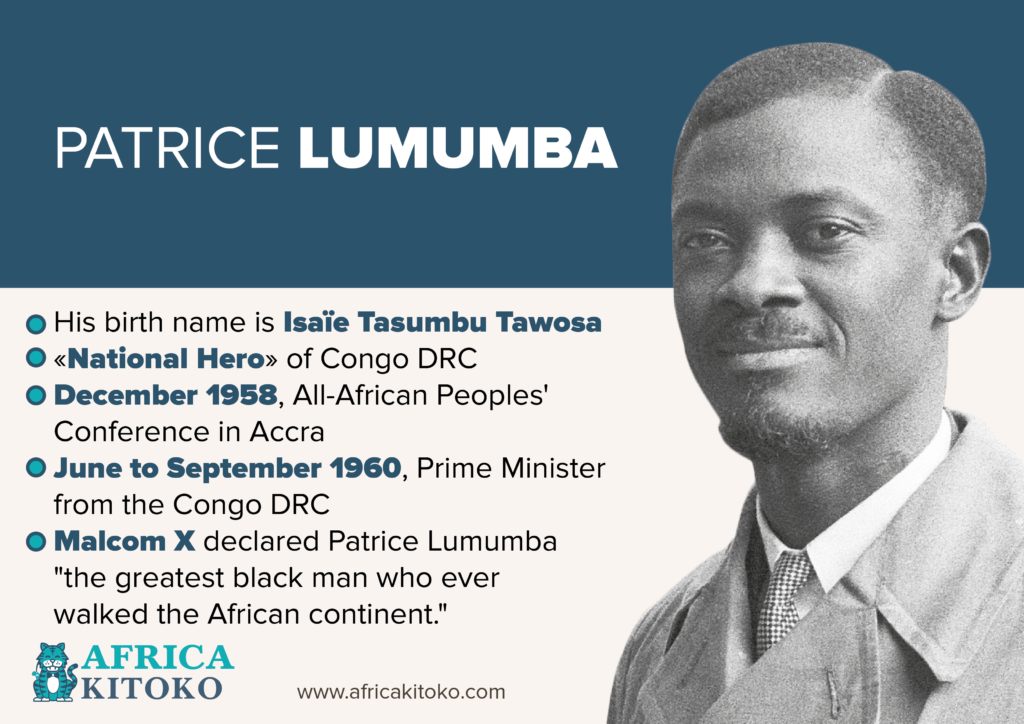 His real name Isaiah Tasumbu Tawosa, he renames himself « Patrice Lumumba ». Born July 2, 1925 in Onalua, in the former Belgian Congo, he was the first Prime Minister of the Democratic Republic of Congo (DRC), from June to September 1960. He was assassinated on January 17, 1961 in Katanga. Considered the first « national hero » of the DRC, he embodies one of the main figures of the independence of the Belgian Congo.
Firmly independentist and anti-colonialist, he was assassinated because he was a drag on Western interests in the Congo.
He is described by Malcom X as the greatest black leader who has ever existed on the African continent.