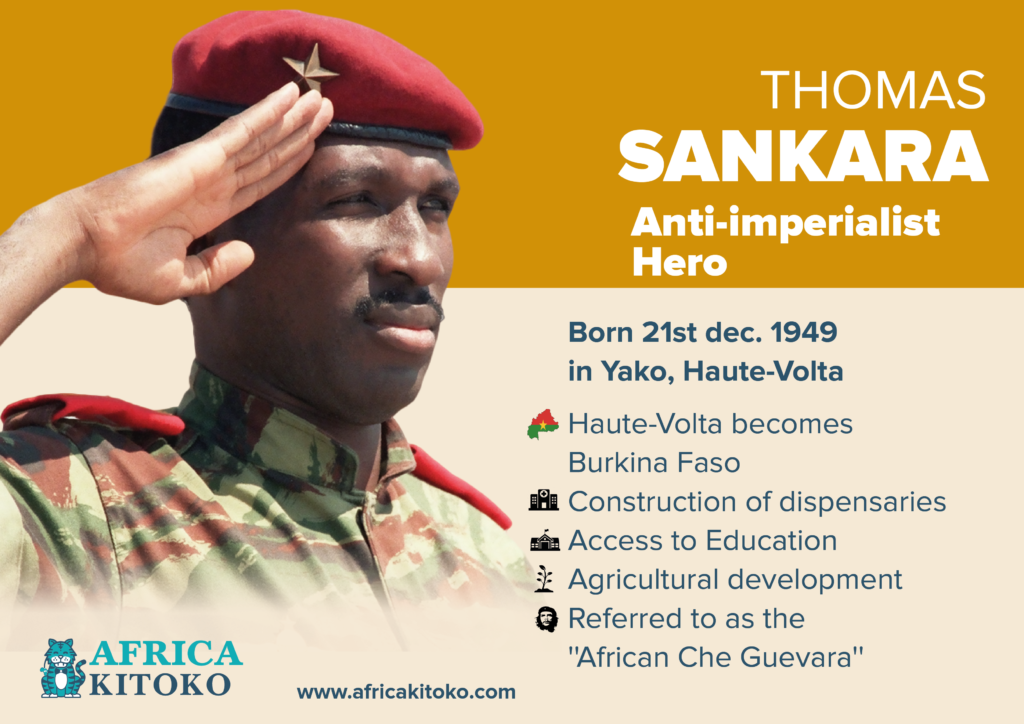 Thomas Sankara, born December 21, 1949 in Yako in Upper Volta, is an anti-imperialist, revolutionary, socialist, pan-Africanist and third worldist voltaic statesman, Head of State of the Republic of Upper Volta renamed Burkina Faso, from 1983 to 1987. Died on October 15, 1987 in Ouagadougou, Burkina Faso for his anti-colonialist policy.
Barely in power, he changed the name of his country from Upper Volta to Burkina Faso (the land of the upright). These were his priorities: to clean up public finances, improve the health situation with major vaccination campaigns and the construction of dispensaries – by the inhabitants themselves -, facilitate access to education, develop agriculture, production and 'local crafts.
He leads a policy of liberation of the Burkinabe people. His government was undertaking major reforms to fight corruption and improve education, agriculture and the status of women.
In his speeches, he denounces colonialism and neo-colonialism, including that of France.
Before the UN, he defends the right of peoples to eat their fill, drink their thirst, and to be educated.
Thomas Sankara is sometimes considered as the African Che Guevara. In Burkina Faso, a multitude of parties and civil society movements claim to be part of his fight. He is sometimes referred to as the president of the children or the president of the poor.