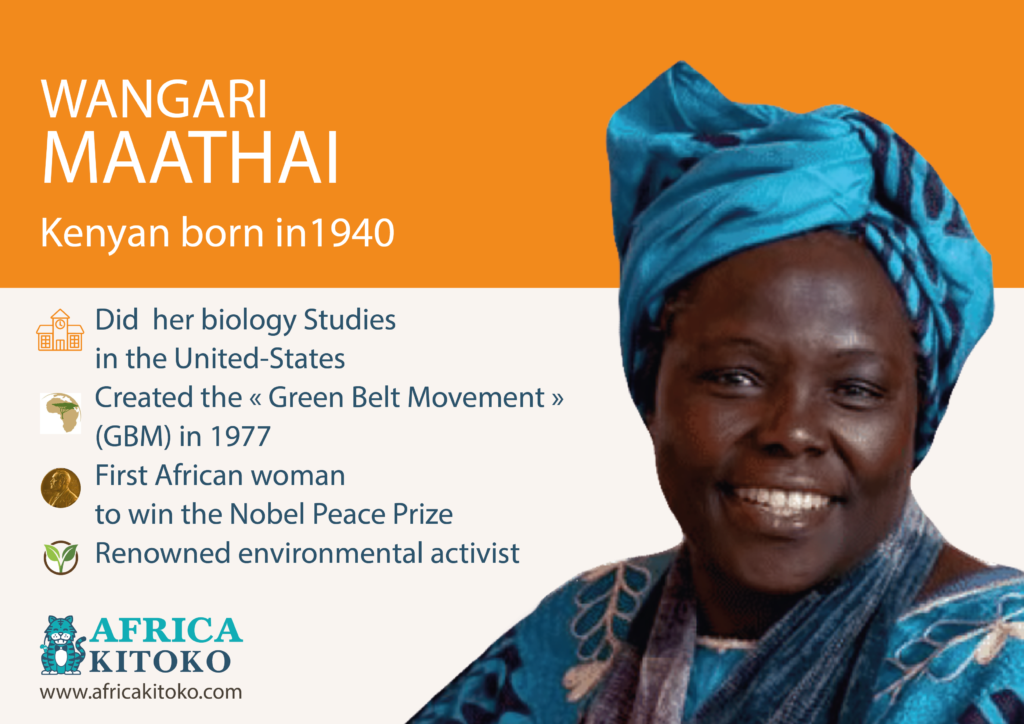 She was born on April 1, 1940 in Ihithe (Colony of Kenya) and died on September 25, 2011 in Nairobi (Kenya). Wangari Maathai is a biologist, professor of anatomy in veterinary medicine and political and environmental activist.
On October 8, 2004, she received the Nobel Peace Prize for « her contribution to sustainable development, democracy and peace » following her commitment against deforestation in Kenya. She is the first African woman to receive this distinction.
Wangari Maathai founded in 1977 the Green Belt Movement, in response to the phenomenon of deforestation and soil erosion, and in close collaboration with women from Kenyan villages.
This movement made it possible to plant more than fifty million trees. Maathai is sometimes affectionately nicknamed « tree woman ». She was active both in the field of the environment and in that of women's rights.
A committed activist, she has been imprisoned several times, including in 1991, when she asked for multi-party elections and ran for president.
Her will was to be buried in a coffin made of bamboo and hyacinth fibers.