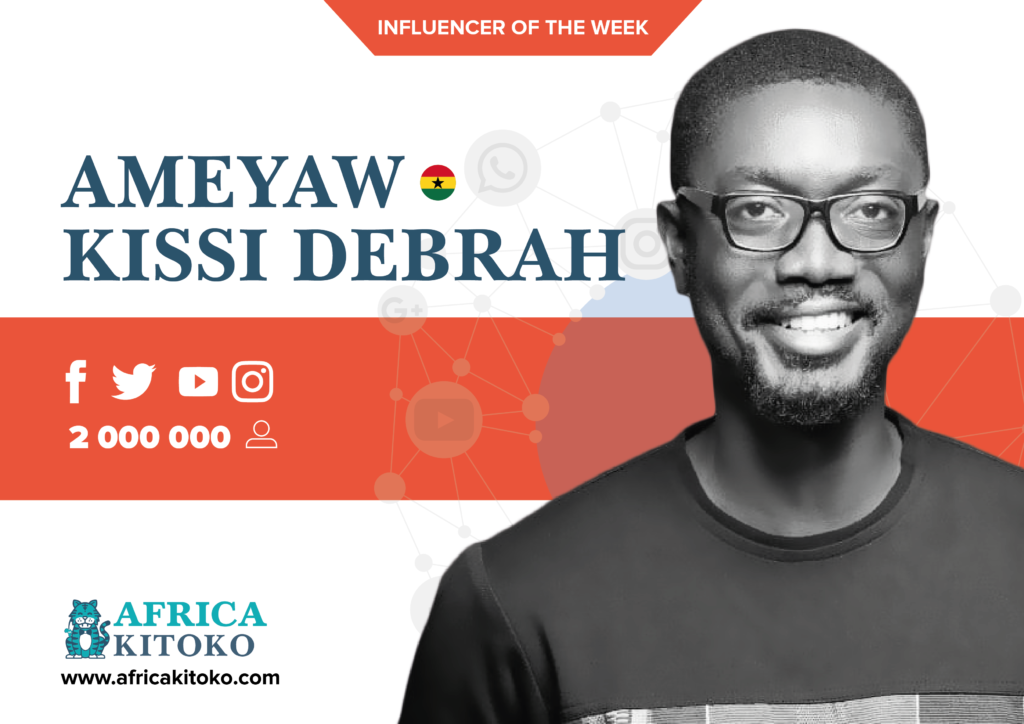 What is your name and your country ?
My name is Ameyaw Kissi Debrah and I am from Ghana
What are the subjects in which you get involved?
I have an interest in a number of things around entertainment, art and culture. I like to showcase Ghanaian and African creativity and pop culture to the world. We have great talents that are comparable to any talent around the world. 
Who/What is your biggest inspiration ?
My biggest inspiration is waking up and knowing that my opinions, my views and voice matter to people. I don't look to many people for inspiration as what I do is usually self motivated. In general, I am inspired by creativity, innovation and well curated content production.  
What is your favourite hobby ?
My favourite hobby – watching TV, I like comedy and good humour.
Do you have a unique talent or something unique you can do?
My superpower is… my ability to observe and form accurate opinions about people, almost as if i could read the minds of people.
If you should take vacation in Africa , what would it be ?
If I had to take a vacation in Africa, it would be…Cape Town
Your dream for Africa?
My dream for Africa is for us to rise to our fullest potential. We are blessed with a lot and we haven't utilised them, we have let little things divide us and and made us unfocused.