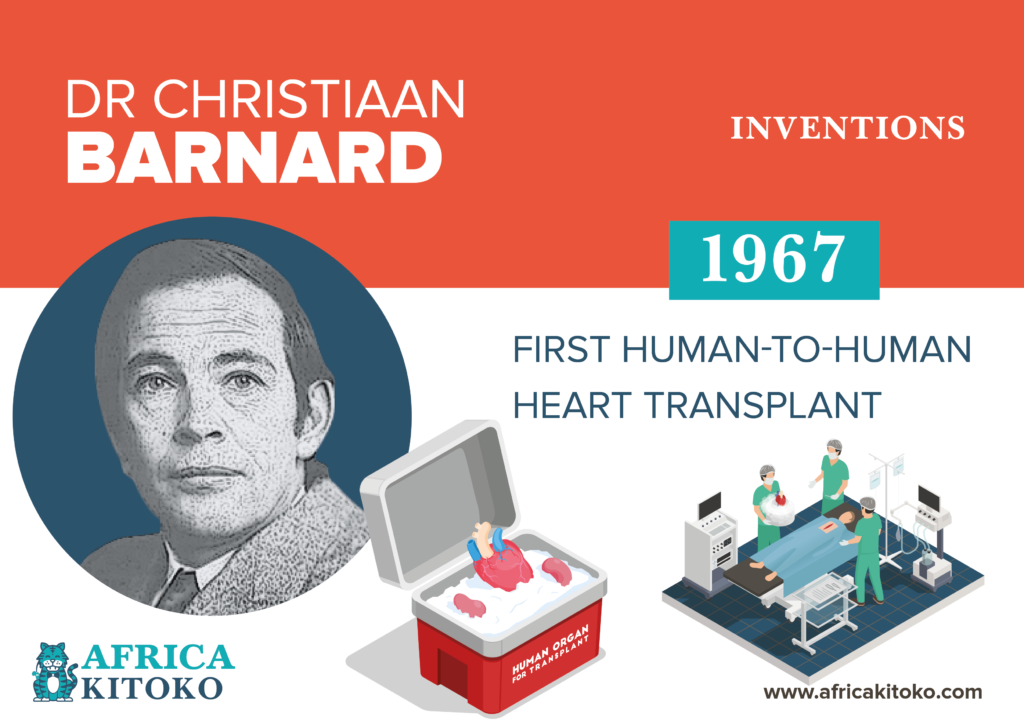 Christiaan Barnard, born November 8, 1922 in Beaufort West (Union of South Africa) and died September 2, 2001 in Paphos (Cyprus), is a South African heart surgeon who became famous for having successfully completed the first heart transplant in 1967.
Christiaan Barnard was of modest origin, son of Adam Hendrik Barnard pastor of the Dutch Reformed Church and Maria Elizabeth de Swart, ambitious woman for her children and organist in the church. He was born and raised in Beaufort West in the Cape Province.
While still a very young child, one of his four brothers, Abraham, died from a heart condition. This event deeply affected the Barnard family and influenced the career choice of young Christiaan.
He studied at the Faculty of Medicine at the University of Cape Town and did his internship at the Groote Schuur Hospital in Cape Town. He then began a career as a general practitioner in Ceres, a small town in the west of the Cape Province. It was during his exercise there that in 1948 he married nurse Aletta Louw.
It was by participating in cardio-thoracic surgery operations with C. Walton Lillehei in Minneapolis that he decided to make it his specialty.
On December 3, 1967, a heart transplant was performed for the first time in the world. The event takes place at the Groote Schur hospital in Cape Town (South Africa).
Overnight, Professor Chris Barnard (45) became world famous. All cardiac surgery teams around the world are stepping into the path opened by the South African professor.