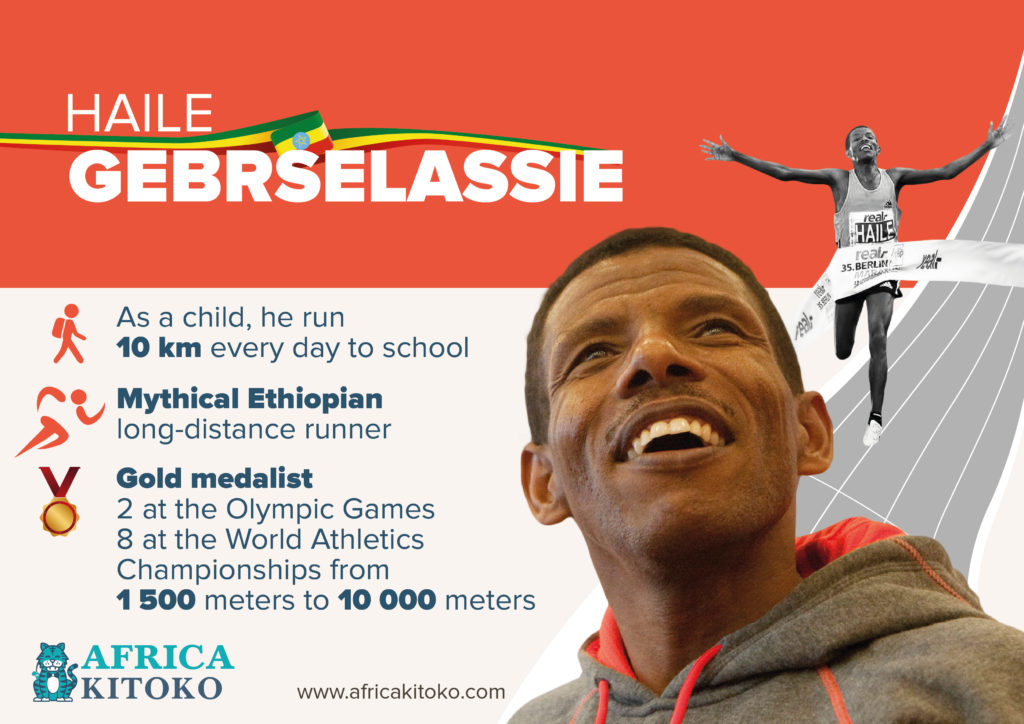 Haile Gebrselassie is an Ethiopian long-distance runner, born on April 18, 1973 in Arsi. He won two gold medals at the Olympic Games and eight at the world athletics championships over distances ranging from 1,500 meters to 10,000 meters.
Born into a family of ten children in Assella in the Arsi province, Haile Gebreselassie has to travel ten kilometers to get to school from the family farm. He imitates his idols, the Olympic champions Abebe Bikila and Miruts Yifter, by running this distance. At sixteen, he participated in his first marathon, which he completed in 2 h 42 min.
He has a record of 27 world records. Since 2016 he has chaired the Ethiopian athletics federation. Haile Gebrselasie employs over 1600 people in several companies and commercial projects.