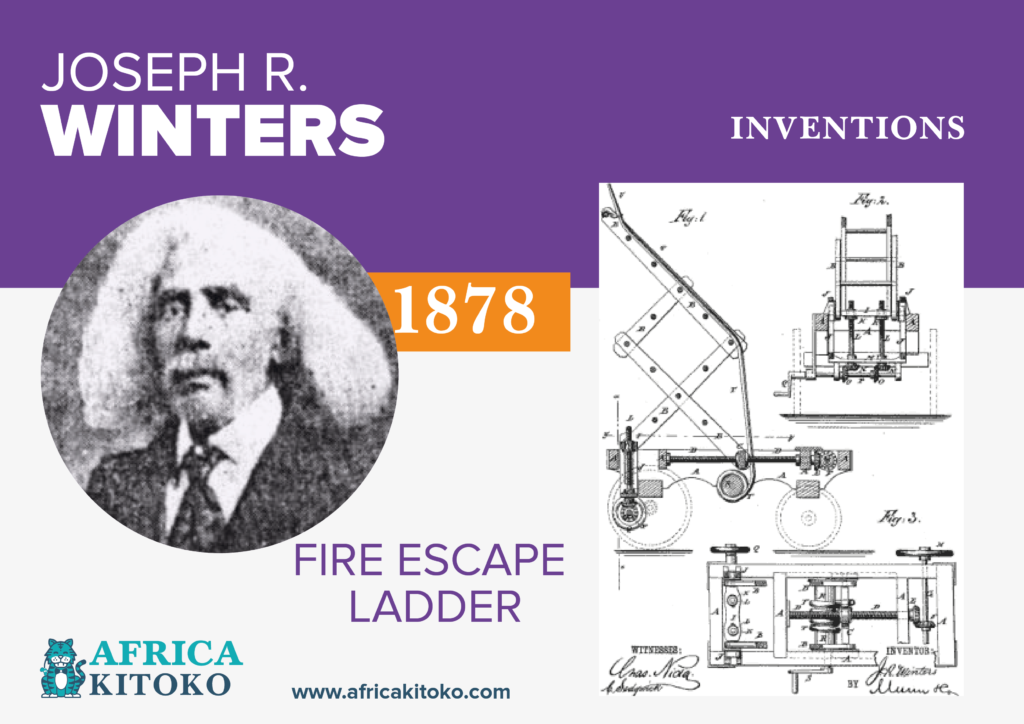 Joseph R. Winters was born in Leesburg, Virginia on August 29th, 1816.
Winters noticed that firefighters struggled to carry ladders on their trucks that were long enough to reach the upper floors of more modern buildings in downtown neighborhoods, but short enough to allow wagons to move easily within the city streets.
On May 7th, 1878, he received the U.S. Patent No. 203,517 for a wagon-mounted fire escape ladder.