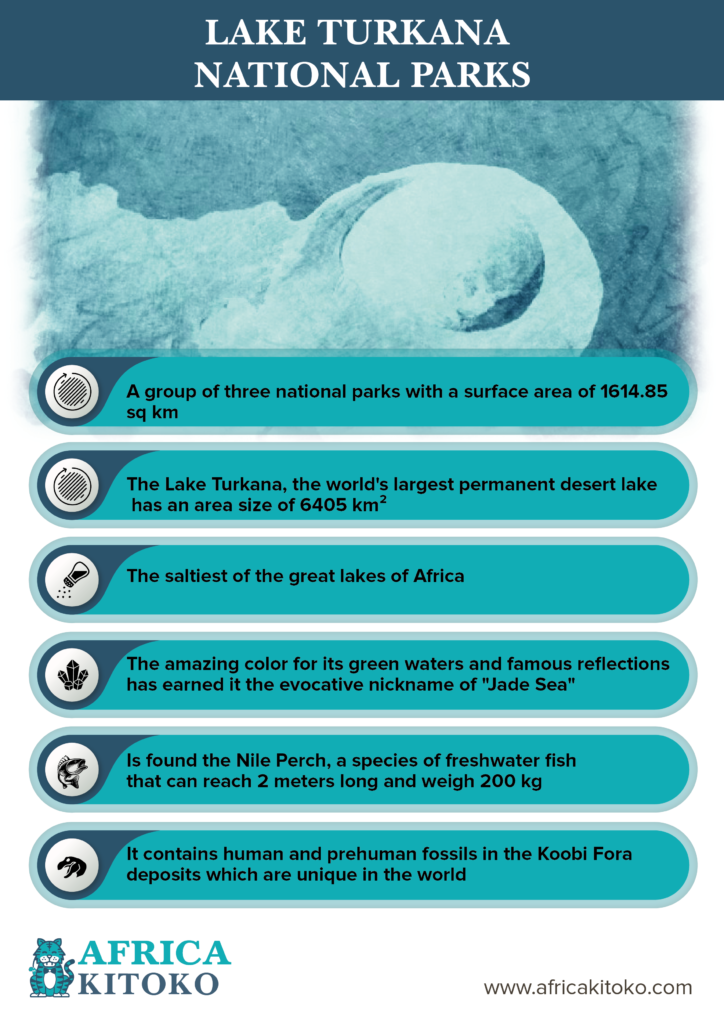 The national parks of Lake TurKana, inscribed on the UNESCO World Heritage List in 1997 for Kenya, are three in number. Their area is 1,614.85 km² and Lake Turkana has an area of ​​6,405 km².
Turkana is the largest salt lake in a desert area. This Kenyan landscape succeeds in bringing together volcanoes, the desert, a forest and a turquoise lake it is also called « Jade Sea », all almost in the open sea!
The Turkana ecosystem is fascinating, there are Nile perch which can reach 2 meters in length and weigh 200 kg, hippos and giant crocodiles 5 meters in length! It once contained the largest African population of Nile crocodiles.