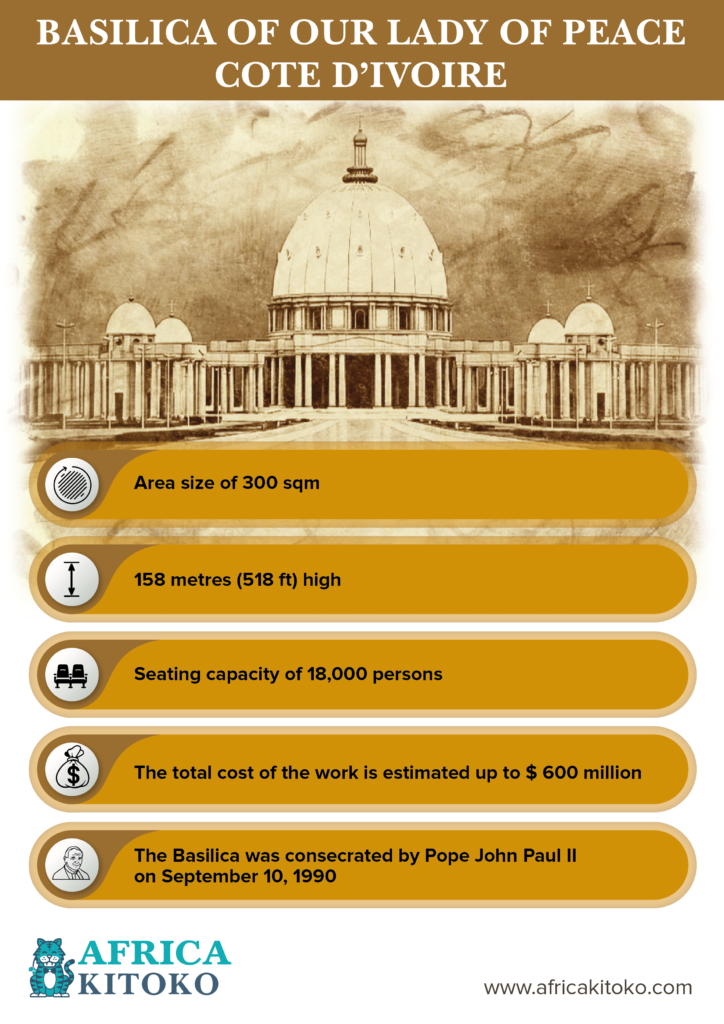 Located in Yamoussoukro, the capital of Côte d'Ivoire, the Notre-Dame de la Paix basilica is the largest Catholic religious building in the world.
The basilica is built on an area of ​​130 Ha and is 150 m wide and has 18,000 seats. Pope John Paul II consecrated the basilica on September 10, 1990.
The total cost of the works is estimated at 40 billion CFA francs (122 million euros, or 6% of the country's annual budget), which did not fail to cause controversy. President Houphouët-Boigny replied that the building had been financed out of his personal fortune.
The Guinness Book of Records recognized it in 1989 as the largest Christian religious building in the world.