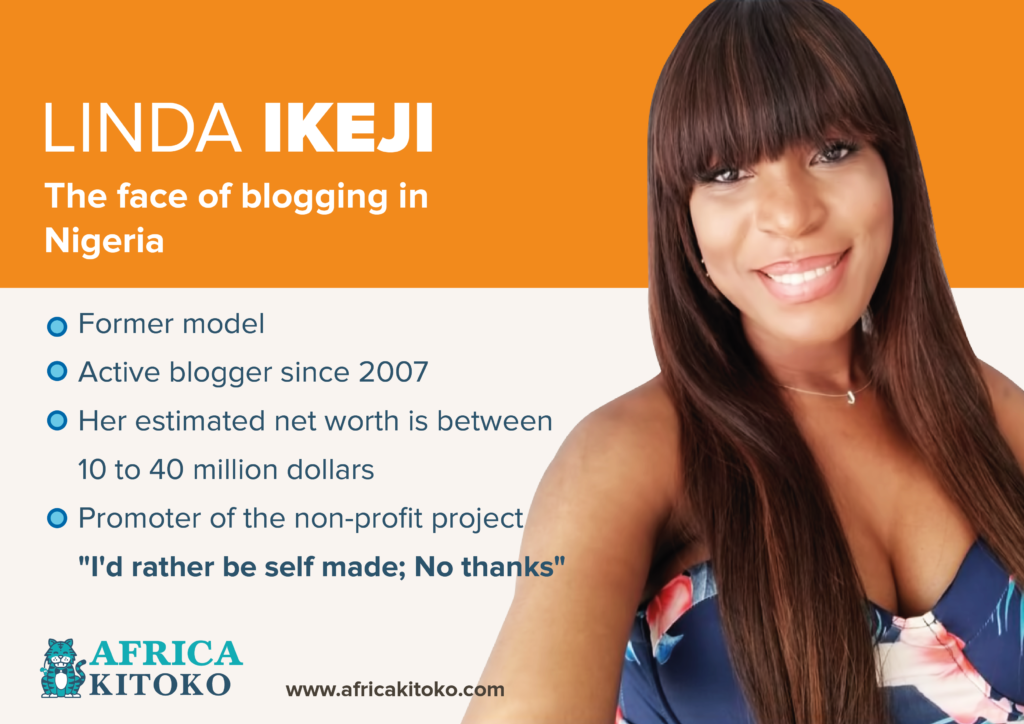 Everyone in Lagos know Mrs Ikeji ! Linda Ikeji is one of the undisputed stars of the most populous city in Africa and the most connected in Nigeria. « Before even drinking coffee or tea, for many young women, in the morning, the first gesture upon waking is to log into their blog, » said Amaka Ugwu, a student in Lagos.
Ex-model, she became an active blogger in 2007 via her web portal www.lindaikejisblog.com. Linda Ikeji claims a million visitors a day on her blog. Last year, she launched a social network with her name – Linda Ikeji Social – which aims to be a synthesis between what Facebook does and what is visible on her blog. It plans to remunerate users who will post exclusive information: videos or photos. Essentially people information or news items.
Her blog is already a clever mix between people, news and politics. The prism is Nigerian, but the information comes from all over the world.
Linda Ikeji's fortune is estimated at $ 10 million. The advertising spaces on her website are snatching up at high prices. Over 2 million CFA francs for the banner at the top of the page. 1 million for the ones on the side. According to our calculations, her advertising revenue would amount to 30 million CFA francs.
Linda Ikeji is creating a media empire on the net. In the heart of Lagos, it now has its premises where it employs around twenty employees. She produces TV shows on the Internet, inspired by American programs, has a web radio, a music production studio and even a social network. The businesswoman is banking on an explosion in the number of Nigerians online in the next few years.
She also carries out a non-profit project on the theme « I'd rather be self made; No thanks », seeking to help young women aged 16 to 25 who have business ideas and are tempted by entrepreneurship.