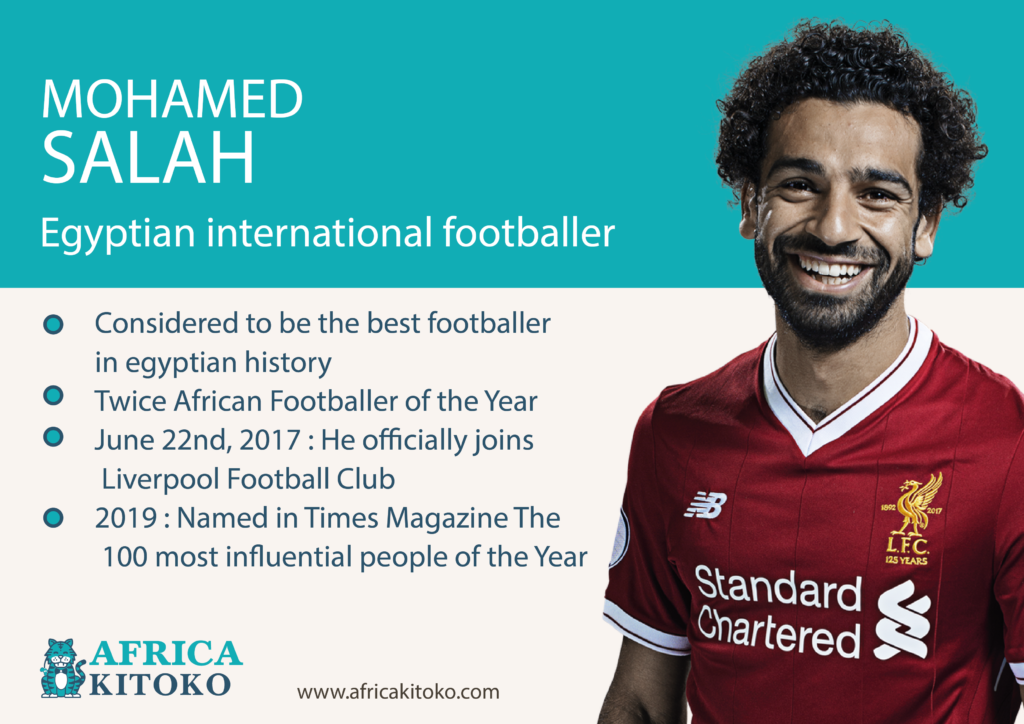 Mohamed Salah Ghaly, sometimes nicknamed Mo Salah, was born June 15, 1992 in Basyoun (in the governorate of Gharbeya in Egypt). He is an Egyptian international footballer who plays as a right winger at Liverpool FC.
He is currently considered one of the best players in the world and probably the best Egyptian footballer in history.
He also won the Champions League in 2019 by opening the scoring from the second minute of play.
On June 22, 2017, he officially joined the Liverpool Football Club for a five-year contract term and a transfer amount of 42 million euros, making him the most expensive Arab and African player in the history of football.
In May 2018, the British Museum in London exhibits his pair of Adidas X17.1 Deadly Strike color. In 2019, he was named in the ranking of the most influential personalities of the year by the American magazine « Time » in his ranking.