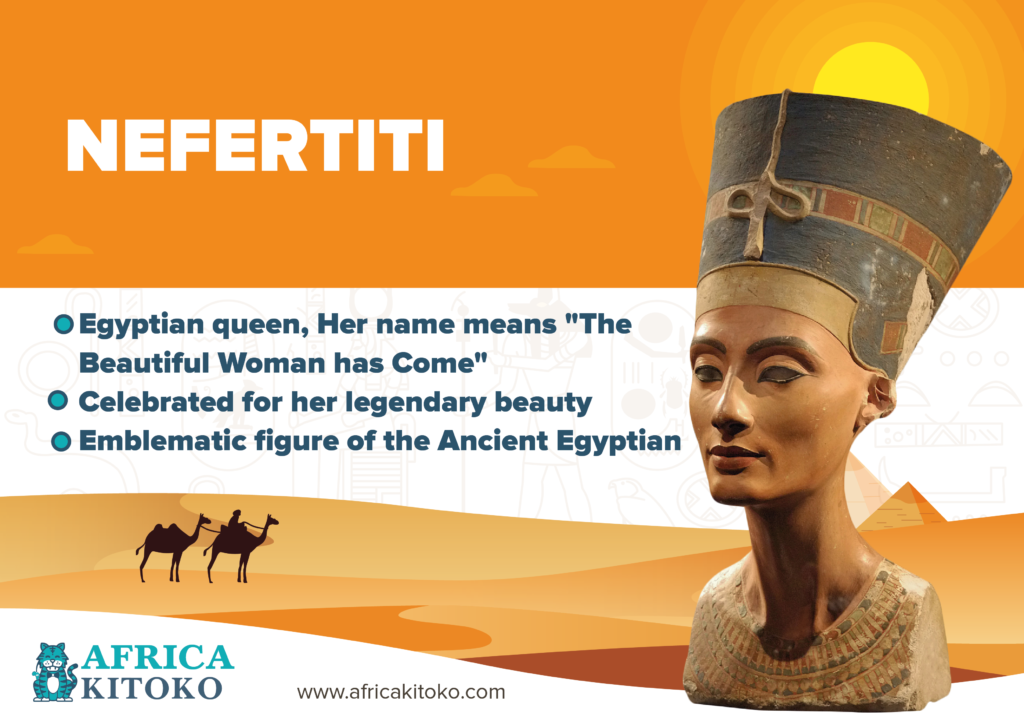 Nefertiti, whose name means « the beautiful one has come » or « the perfect one has arrived » is the great royal wife of Akhenaten, one of the last kings of the 18th dynasty. She lived around 1370 to 1333 BC. His bust was discovered by archaeologist Ludwig Borchardt.
Its beauty is legendary and it is certain that it played an important political and religious role during the Amarna period. Exhibited at the Berlin Museum since 1925, this beautiful face continues to fascinate visitors and art lovers.
It is believed that she exerted a considerable influence in order to encourage the cult of Aten and the Atonian philosophy of her husband. She is indeed represented on monuments alongside her husband on the occasion of all official ceremonies. A representation depicts her – an exceptional thing – slaughtering enemies, in an iconography generally reserved for the sovereign.
The queen was an influential and prominent figure until the year XII of the reign, when she disappeared from the public scene. The numerous objects bearing the name of Nefertiti found in the « North Palace » (in reality, it was probably the royal opet) make one think of a withdrawal from public life for private reasons, like the successive deaths of certain The Queen gave Akhenaton seven daughters.