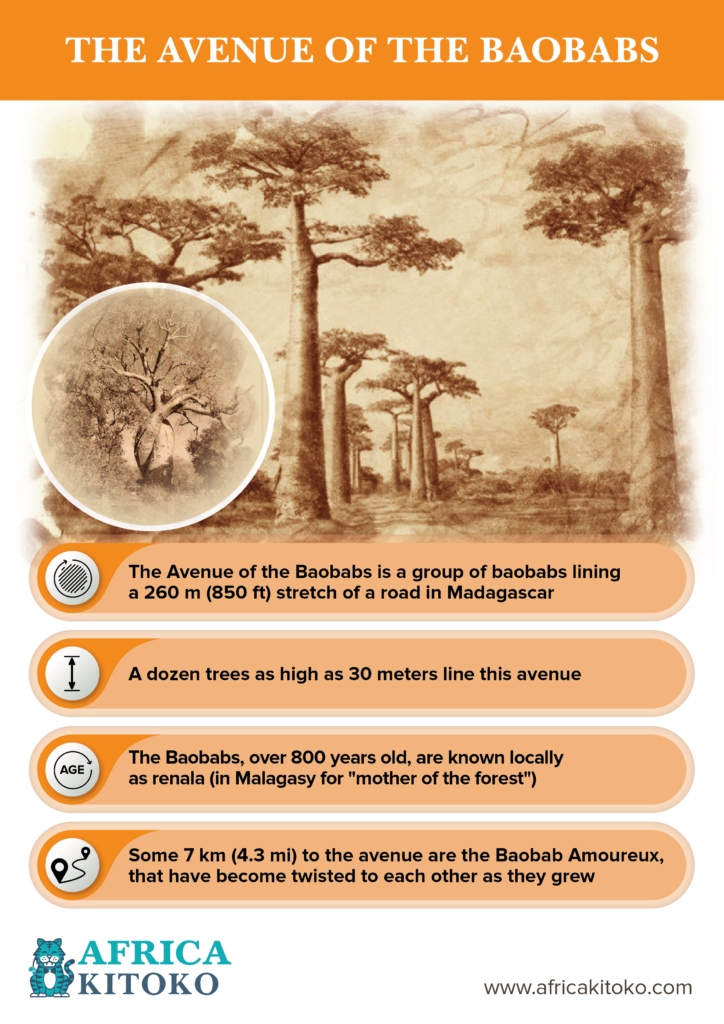 The alley of the baobabs or avenue of the baobabs is a group of baobabs which border the dirt road between Morondava and Belon'i Tsiribihina in the Menabe region in western Madagascar. It has been a protected area since 2007.
A dozen trees 30 meters high line this 260 m avenue. Baobabs, over 800 years old, are locally known as renala (Malagasy for « mother of the forest »). They are a heritage from the dense rain forests that once flourished in Madagascar.
According to legend, the Baobabs found themselves after an impossible love between a young man and a young woman from the neighboring village. The two baobabs were born and now live there for eternity as the couple has always wanted. According to reports, they bring luck to the couple who come to rest under them.
This spectacular complex constitutes a notable tourist attraction, and it is one of the most visited sites in the region.