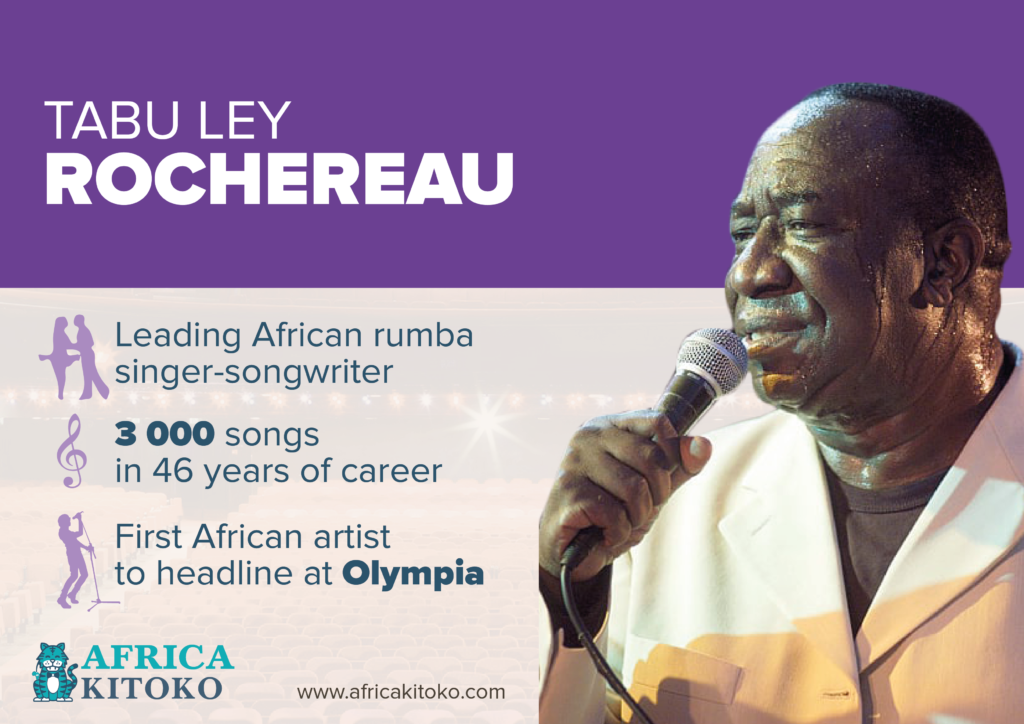 Tabu Ley Rochereau was born on November 13, 1940 in Bagata (Belgian Congo, now the Democratic Republic of Congo) and died on November 30, 2013 in Brussels, is a Congolese musician and politician.
He is considered the grand master of the Congolese rumba. He was raised in a Catholic school in Léopoldville (future Kinshasa). It was there that he inherited the nickname Rochereau for being the only one in his class to know the names of Napoleon's generals. He began his career in the churches and choirs of the establishments. He is the first African artist to perform starring at the Olympia.
In 46 years of career, Tabu Ley has composed more than 3,000 songs. He is said to have had 120 children and is the father of rapper Youssoupha. They sang a duet on May 7, 2012 at the Olympia.