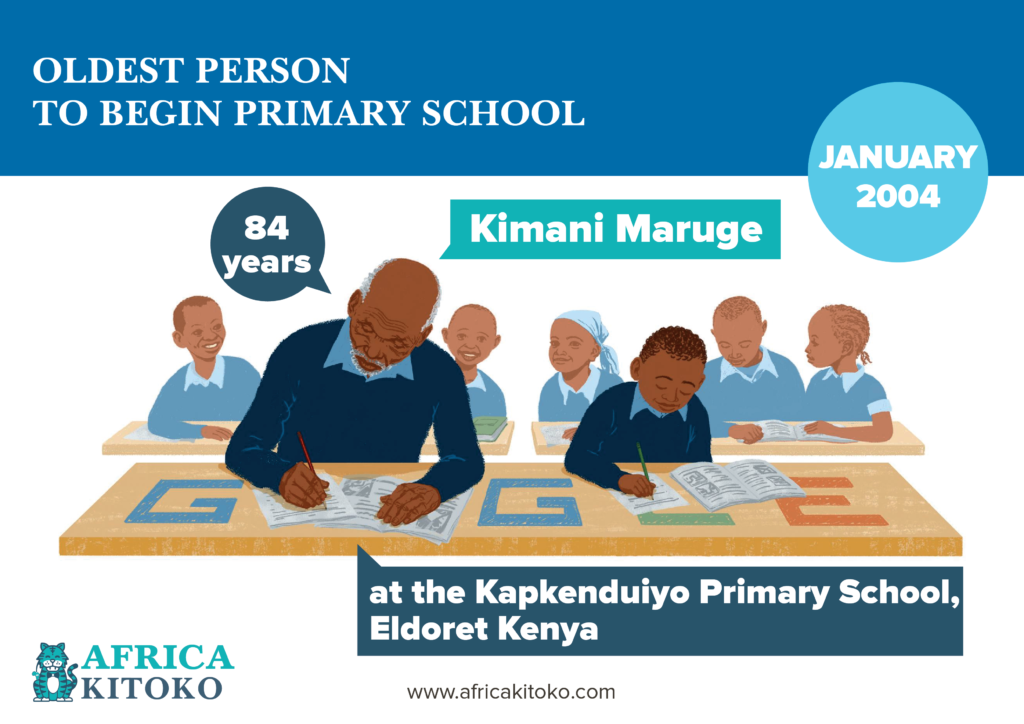 Kimani Ng'ang'a Maruge holds the Guinness World Record for being the oldest person to enter primary school.
He enrolled in the first year on January 12, 2004, at the age of 84. In 2005, Maruge, who was a model student, was elected principal of his school.
He said the government's announcement of free primary education in 2003 had prompted him to register.