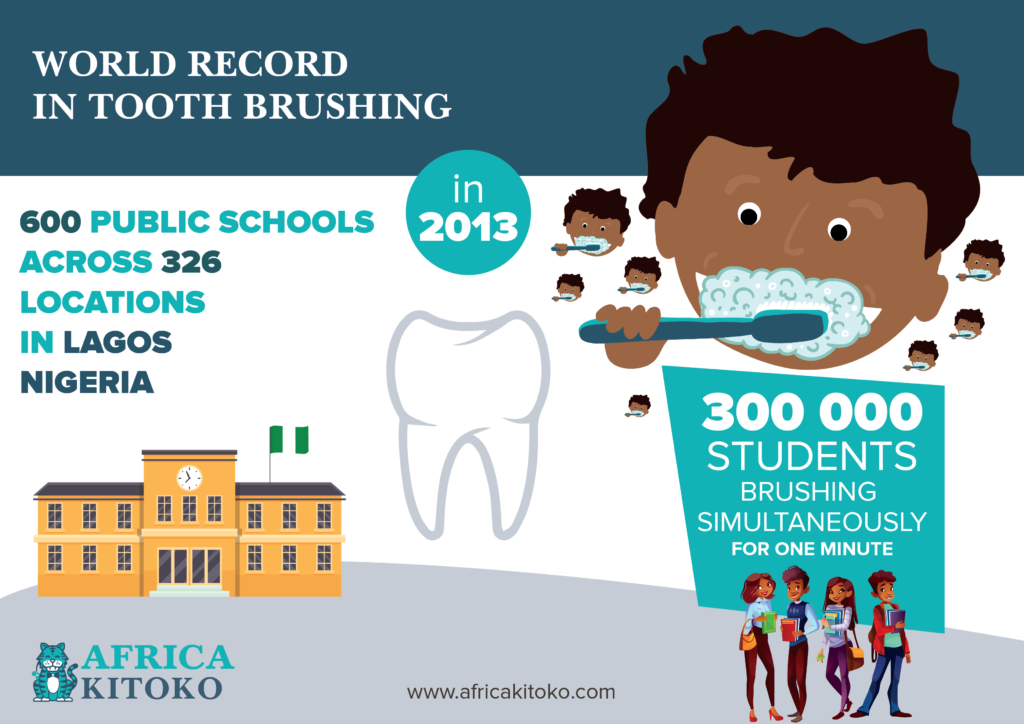 In 2013, schools in Nigeria had an exceptional way of making children understand the essential role of brushing their teeth.
Indeed, 600 public schools in Lagos, Nigeria, mobilized 300,000 students who brushed their teeth simultaneously for one minute in 326 different locations.
They thus enter the Guinness book of records, beating the previous world record for tooth brushing which had been established by India in 2007 with 177,003 simultaneous brushings.