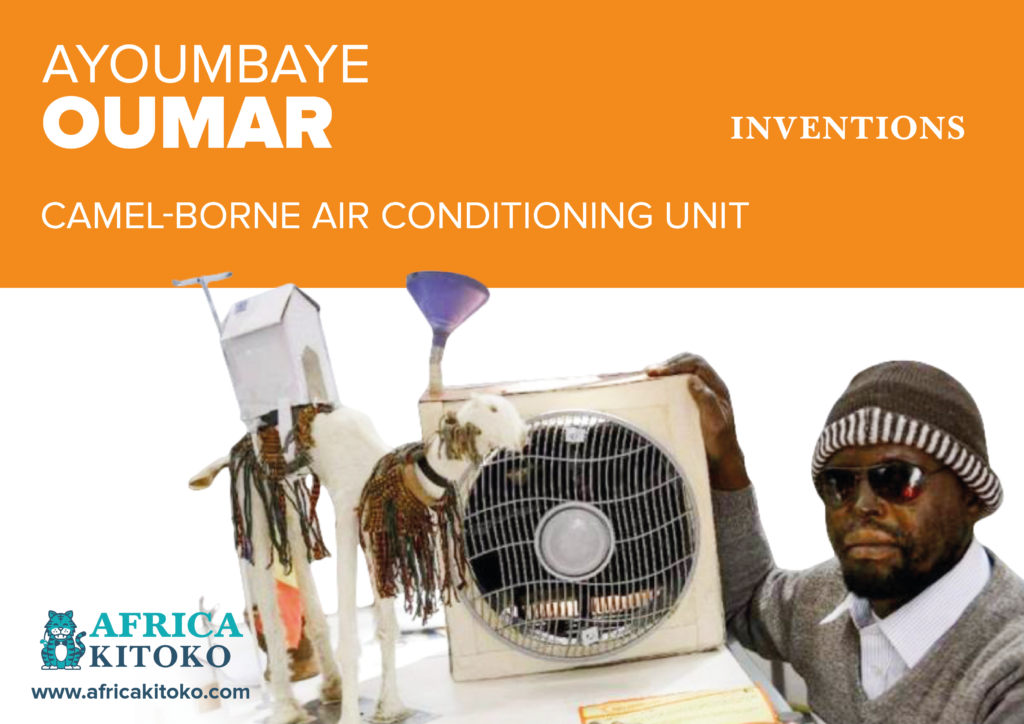 Born in 1970 in Abeche, Chad, he stopped schools at the level of the Second class.
Ayoumbaye Oumar has designed an extra flat air conditioner that is autonomous in terms of energy. This invention is intended for nomads and tourists traveling on camels, dromedaries or elephants in hot places.
This air conditioner is also intended for rural African populations and non-electrified tourist camps.
This invention, which some people may find « fanciful », helps keep nomadic populations cool as they cross the desert. In addition, this device can also recharge a mobile phone.
He won the silver medal in 2014 at the International Exhibition of Inventions in Geneva.