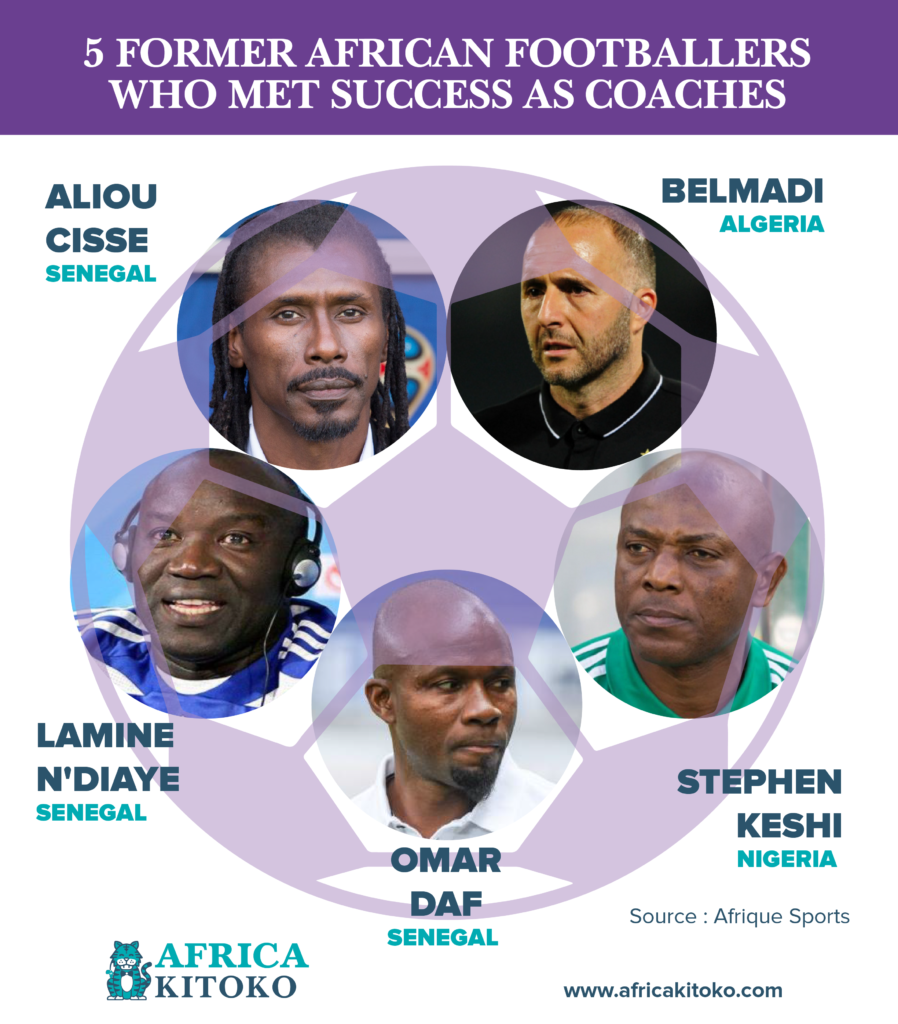 Many African players had a vocation to coach following the end of their careers. But few have succeeded in both roles. Following their successful careers as footballers, they delighted many football fans when they were given a club or a national team to coach.
Here are the top 5 African footballers now coaches:
Stephen Keshi
A former great defender of Nigeria, Keshi won the Africa Cup of Nations in 1994. After a great career which ended in 1997, he displayed his coaching class. He qualified Togo for the first World Cup in their history in 2006 and won the Africa Cup of Nations in 2013 with Nigeria.
Aliou Cisse
The Senegal Captain during their epic performance in 2002, Aliou Cisse was the cornerstone of his team's midfield at the time. Becoming a coach, he had good results with the Senegalese football olympics team. With the main national team, they qualified for the 2018 World Cup and a finalist in the last edition of the Africa Cup of Nations.
Omar Daf
A former left-back of the Lions of Teranga (Senegal), Daf has had a very exemplary football career playing at FC Sochaux and Stade Brestois. After being an assistant coach to Aliou Cisse at the 2018 World Cup, he took charge of FC Sochaux following an interim period. He became the first African to coach a professional team in France.
Belmadi
After shining at Olympique Marseille and Manchester City as a player, Belmadi got everyone to agree after his appointment as head coach of Algeria. Very quickly, he breathed new life into the selection, which was in distress. This allowed him to win the African Cup of Nations in 2019, which the country had not won since 1990.
Benedict McCarthy
Winner of the UEFA Champions League in 2004 with Porto, the South African (top scorer for Bafana Bafana) has had a successful career. Then to succeed as a coach. Assistant in the Sint-Truiden club in 2015, he signed as main coach of Cape Town City in 2017. He was also tipped to head the South African squad following the 2019 African Cup of Nations.