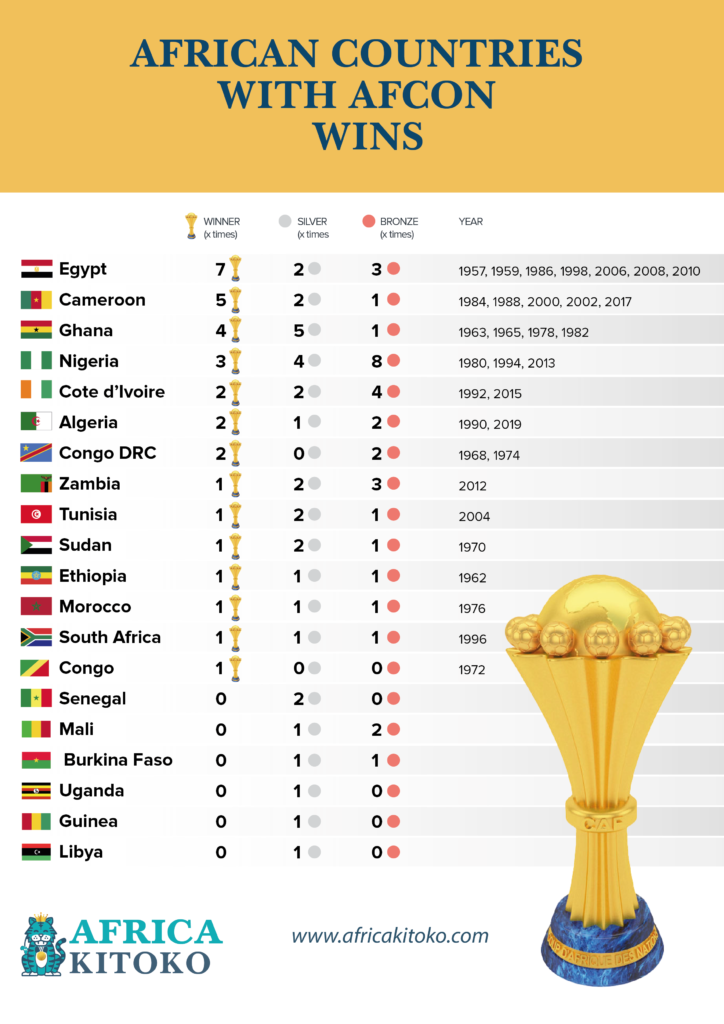 The African Cup of Nations is the most important continental football competition in Africa.
This competition, held every two years, took place for the first time in 1957 in Sudan. Egypt is the first African nation to have won a continental trophy three times in a row (victories in the final against Ivory Coast in 2006, against Cameroon in 2008 and against Ghana in 2010).
Egypt is the country having won the most CAN trophies (7) then comes Cameroon (5) Ghana (4) and Nigeria (3) which are at the head of the countries having won the most Can.
In terms of number of appearances in the final tournament, Egypt and Côte d'Ivoire have the most appearances, 24 for Egypt and 23 for Côte d'Ivoire. The nation with the highest number of finals in a row was Ghana in 1963, 1965, 1968 and 1970.