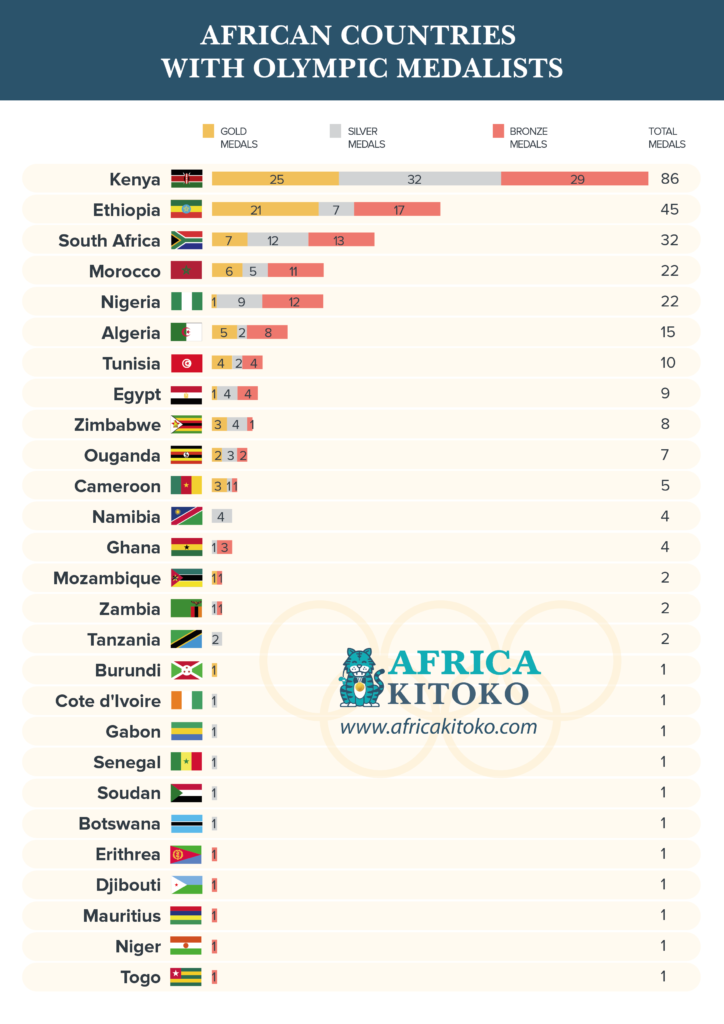 Africa has always responded to the Olympic Games call. Africa counts since 1956 a prize list of 286 medals won. The majority of the medals are won by Kenya (86) in Ethiopia (45) in Athletics and South Africa (32), especially in swimming.
Africa's participation in the Olympic Games began in 1904, when Len Tau and Jan Mashiani, two South African athletes, appeared as marathon runners at the Summer Olympics in St. Louis, USA.
If Africa won several medals during the colonial era (1904-1956), it was especially necessary to wait for the Melbourne Games (1956 in Australia) to see the majority of countries participating in the Games (including those placed under the protectorate like Kenya) . African Olympic stars have not failed since becoming true national pride.