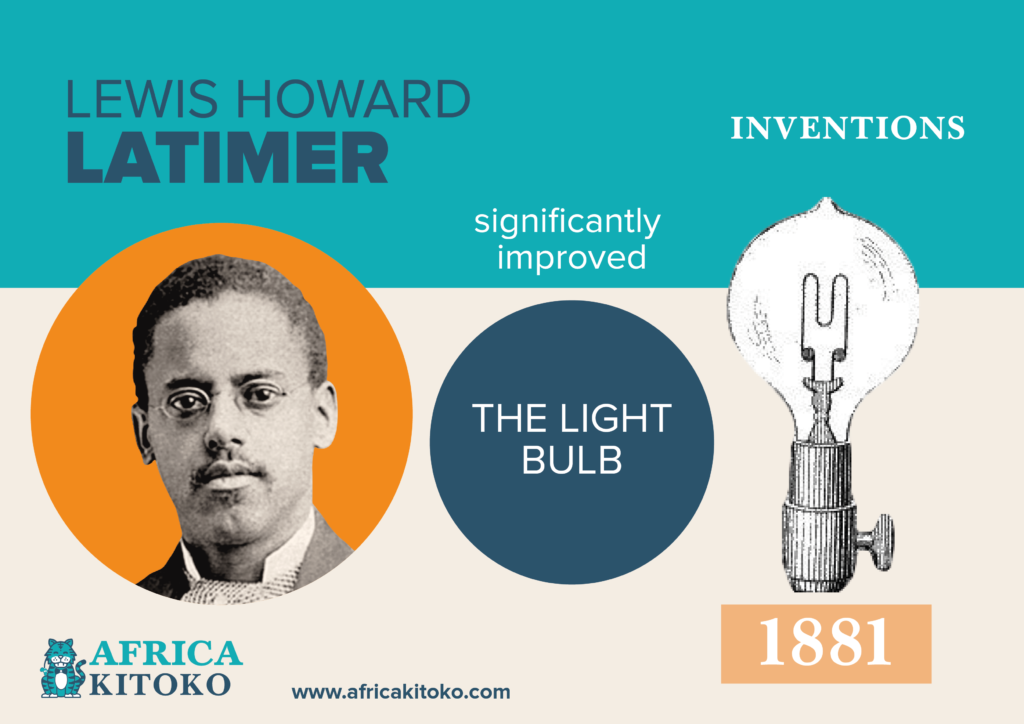 He was born on September 4, 1848 in Chelsea, Massachussets, his parents were former slaves who managed to escape from their master. In 1874 he co-patented an improved toilet system for trains, and in 1876 he became the first assistant to the phone's inventor, Alexander Graham Bell.
In 1879 he moved to Bridgeport, Connecticut, and was hired by Heram Maxim as assistant director and designer of the U.S. Electric Lighting Company, Maxim was Thomas Edison's main rival at the time.
Lewis took this opportunity to learn more about the electrical industry In 1881, he and his friend Joseph V. Nichols patented the first carbon-filament bulb. Before this ingenious discovery at the time, filaments were already made by Thomas Edison, but they were made of bamboo and burned after 30 hours.
In 1884, at the request of Thomas Edison, Lewis became an engineer with the « Edison Company », making him the only black man in the research team made up of scientists.