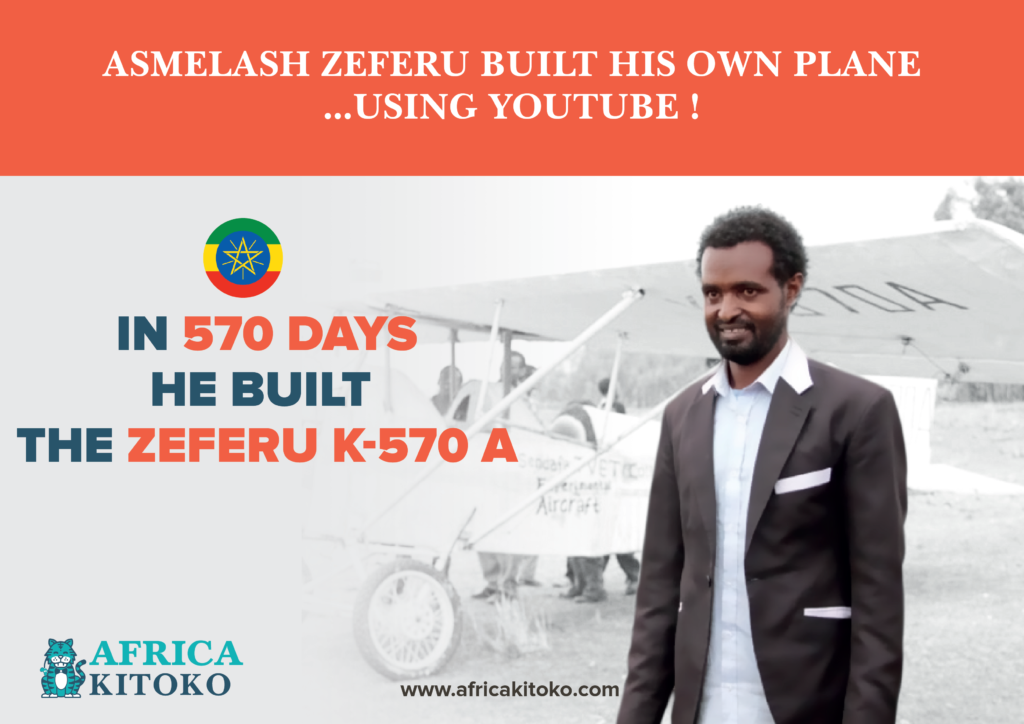 Since his childhood, the ethiopian Asmelash Zeferu was dreaming to become a pilot. Years later, though he has not become a pilot, this man aged 35 years old has built his own plane.
After he had failed during an interview at Ethiopian Airlines' training center, he has trained himself through watching tutorials on YouTube, has noted and has memorised the tips of his predecessors.
Ten years later, Asmelash Zeferu feels ready.
He got to work in december 2014. Thus in 570 days, he develops the plane K-570A modeled from plans of an American plane, the Pietenpol, which is almost a century old.