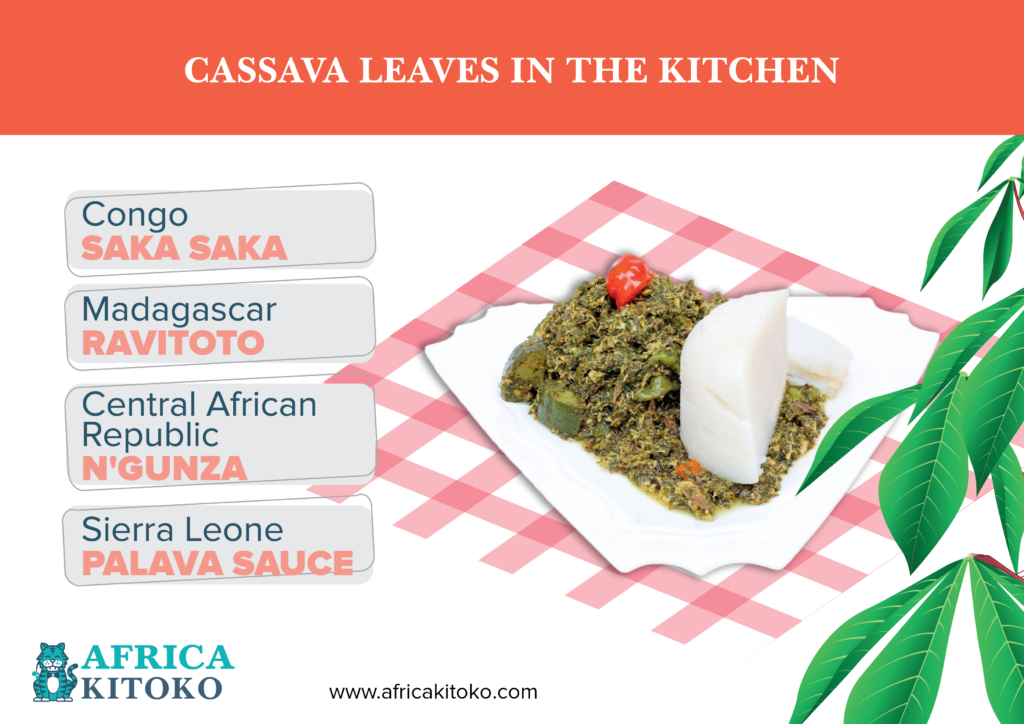 Cassava is a staple food for a large proportion of Africans. Its roots are eaten as well as its leaves.
The consumption of cassava leaves in Africa differs from region to region. Let's discover the different consumption of cassava leaf is Africa.
In Congo, we have SAKA SAKA which is a dish made from crushed cassava leaves. It is prepared with palm oil or coconut juice and can be eaten with cassava, bread, aloco fried banana, yam, peanut or with rice.
In Madagascar there is the ravitoto "crushed cassava leaves", which is a traditional Malagasy recipe. These are specifically cassava leaves pounded with a mortar or meat grinder. It is cooked with garlic and very fatty pork.
Palaver sauce or Palava sauce is a type of cassava leaf stew cooked in Sierra Leone and Nigeria. It is served with boiled rice, potatoes, garri, fufu or yams.
Ngoundja or n'gunza is a popular dish from the Central African Republic made from cassava leaves. This staple food is a source of many nutrients and is one of the best foods consumed by the population.