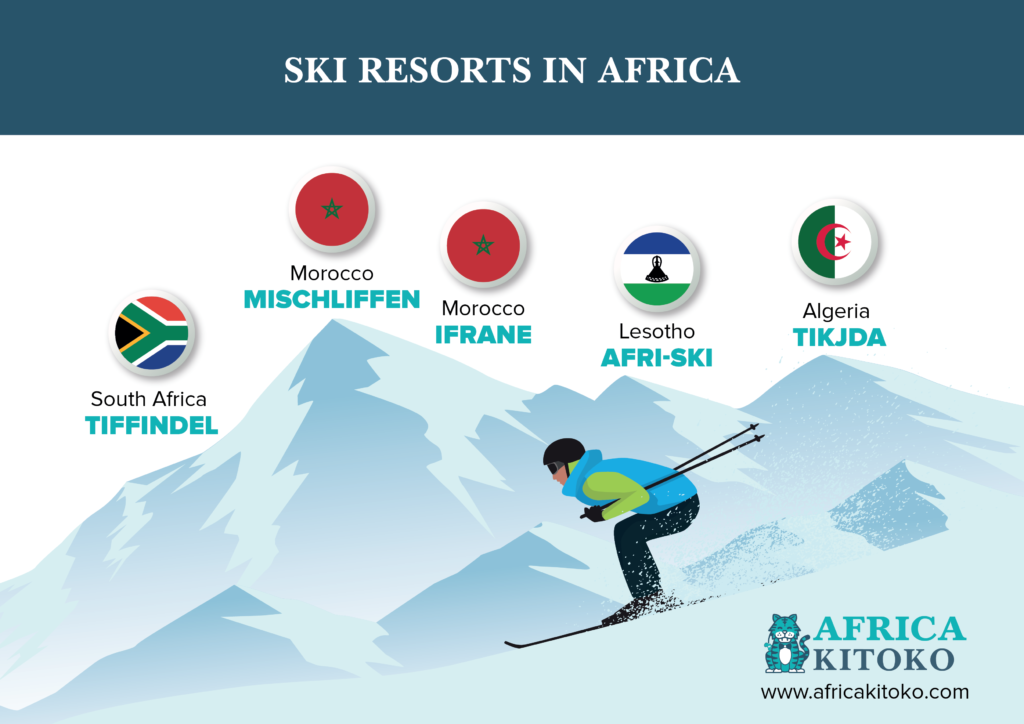 We don't necessarily know, but it is possible to ski on the African continent. Here are the 5 stations in Africa.
Tiffindell, South Africa
In South Africa, it's the little resort of Tiffindell that makes skiers happy. It has 2 km of slopes spread over fifteen hectares, ideal for all levels. It has within it a snow park.
Ifrane, Morocco
You can ski in Morocco, especially in Ifrane, a resort that rises to 1,665 meters in the mountain range of the Middle Atlas. The resort, which receives a lot of tourists in the summer, is well suited for accommodation for skiers.
Mischliffen, Morocco
Just 19 km from Ifrane is the Michlifen ski resort at 2,100 m. This place is generally called the « Moroccan Aspen ». King Mohamed VI has a palace there.
Afri-Ski, Lesotho
It is the only winter sports resort located in the south of the African continent. Here there is a ski area with several pistes, one of which is dedicated to beginners.
Tikjda, Algeria
In Algeria, it is the resort located in Tikjda which allows ski enthusiasts to indulge in their favorite sport. It is located in Kabylia, perched at 1,487 m above sea level, in the Djurdjura national park.