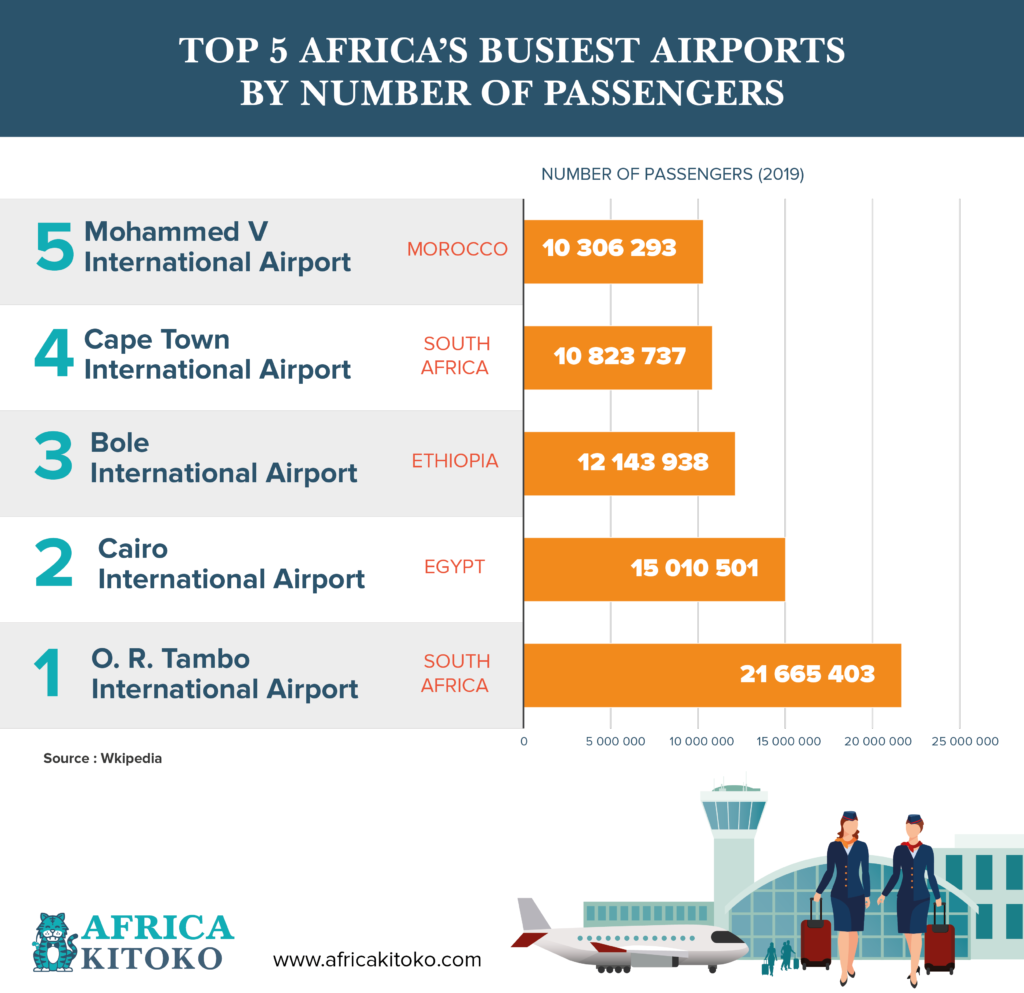 Africa is one of the most popular tourist destinations in the world. Its history, its people, its landscapes… absolutely everything arouses interest in the world. This is the reason why African airports are working more and more.
In the top 5 busiest airports in Africa, OR Tambo International Airport in South Africa comes first with 21,665,403 passengers annually, followed by Cairo International Airport (Egypt) with 15,010,501 passengers annually. We have in 3rd position the Bole International Airport (Ethiopia) with 12,143,938 annual passengers.
Cape Town International Airport (South Africa) occupies the 4th with 10,823,737 annual passengers and last comes Mohammed V International Airport in Casablanca (Morocco) with 10,306,293 annual passengers.