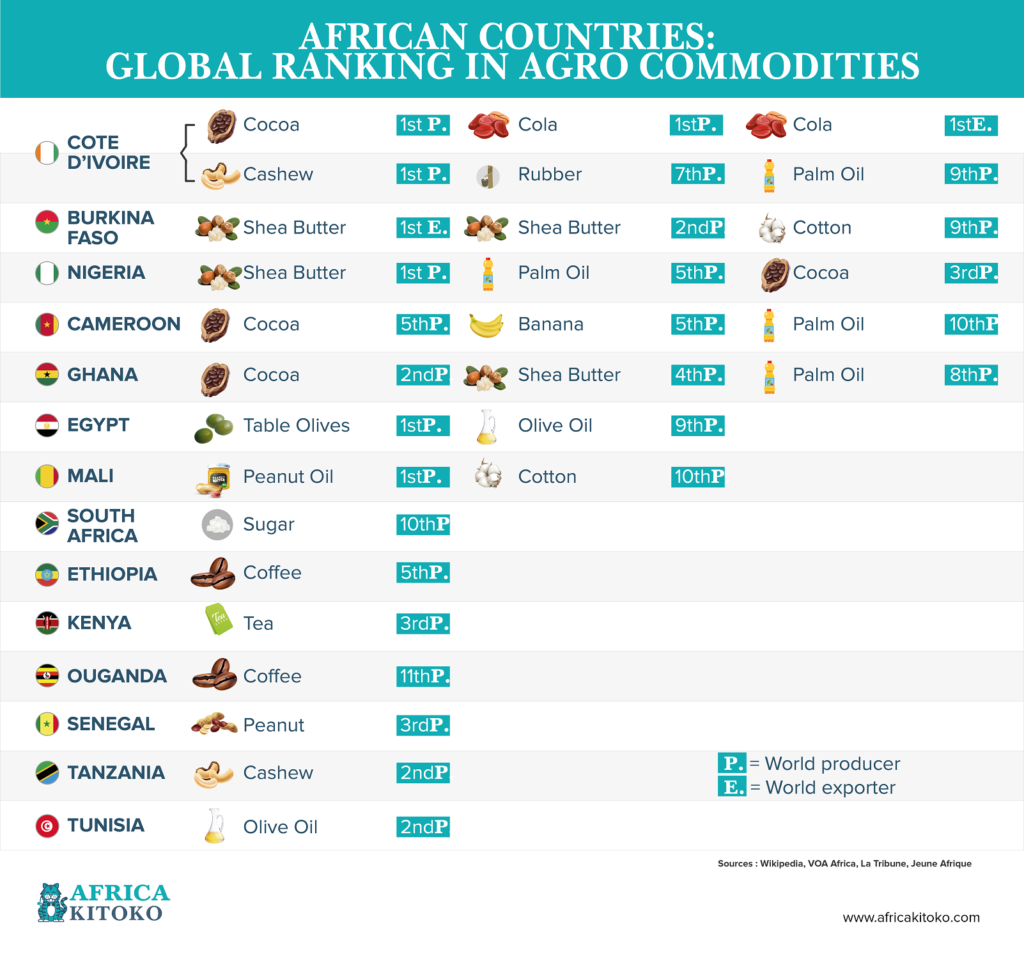 Agriculture represents an essential part of the economy of all African countries. Africa has immense potential which is its land, water and oceans, its women and men, know-how, and a huge market. African agriculture allows Africans to produce, to eat, but also to export. In terms of export and agricultural production worldwide, Africa is present and surpasses many continents.
This is the case of Côte d'Ivoire, which is the leading producer of cocoa and cola, and also of cashew in the world. Nigeria is the world's number one producer of shea butter and the fifth largest producer of palm oil. Ethiopia is the 5th producer of coffee and Kenya the 3rd producer of Tea in the world. Tunisia is the 2nd producer of olive oil and Senegal the 3rd producer of peanuts.
This short overview shows the agricultural wealth of Africa and its ability to impose itself on the world agricultural scene.