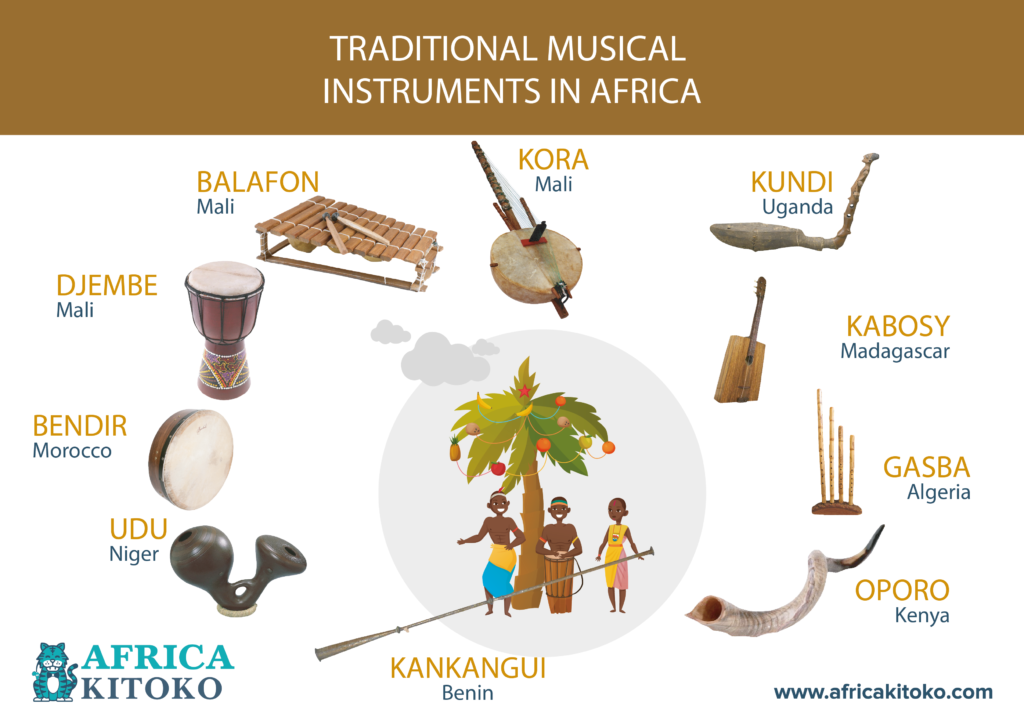 Many traditional musical instruments exist in Africa, we will cite some of the most common in our article.
Percussion instruments:
The balafon and the djembe are instruments originating in Mali, they are also found in West Africa (Senegal, Mali, Guinea, Burkina Faso, Ivory Coast)
The Bendir, originally from Morocco, is also very present in the Maghreb (Tunisia, Algeria, Morocco, Egypt). Udu is from Niger.
Wind instruments:
We have Kankangui in Benin, Oporo in Kenya and Gasba in Algeria
String instruments:
African string instruments have nothing to envy others! We have Kabosy in Madagascar and Kundi in Uganda, which we also find in Gabon, Chad, Congo and the Central African Republic.
Finally we have the Kora which rocked the great legendary tales, originally from Mali and which we also find in West Africa (Senegal, Mali, Guinea, Burkina Faso, Ivory Coast, etc.)