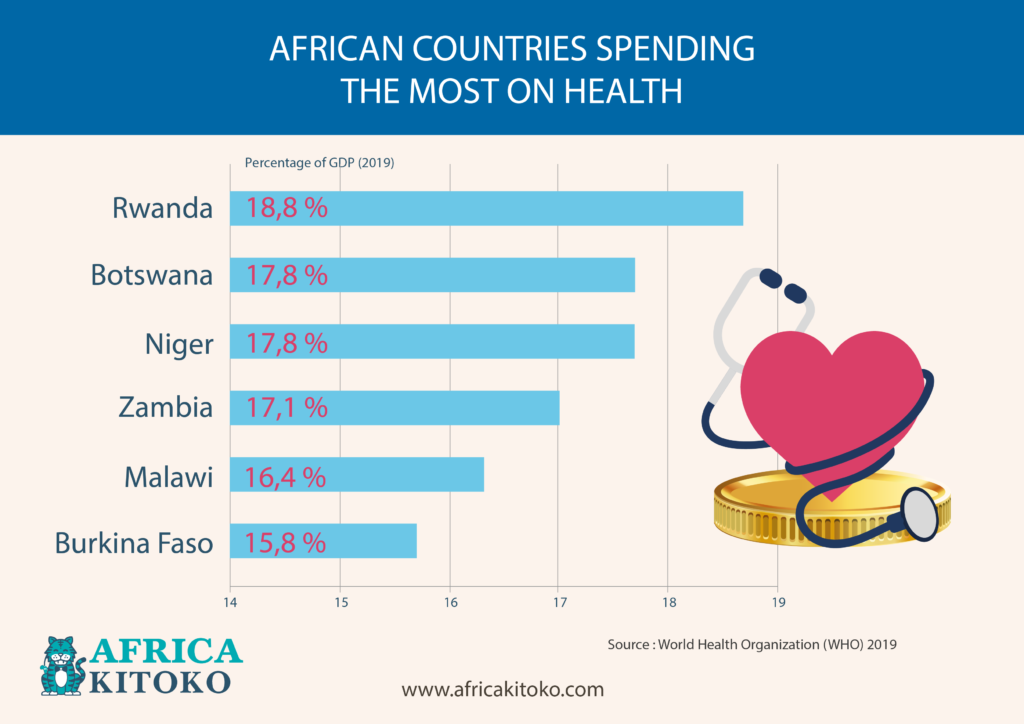 According to a release from Amref Health Africa received by « EnQuête », only 6 African countries spend at least 15% of their annual budget on health.
At the same time more than 11 million people sink into poverty each year because they have to spend a lot of money for their hospital bills. Appeals are being issued to accelerate the objective of universal health insurance coverage in African countries.
The World Health Organization (WHO) has declared that only Rwanda and South Africa have reached 15% while the African Union Commission has reported that only six Member States of the African Union are above the 15% – Rwanda (18,8%), Botswana (17,8%), Niger (17,8%), Malawi (17,1%), Zambia ( 16,4%) and Burkina Faso (15,8%).