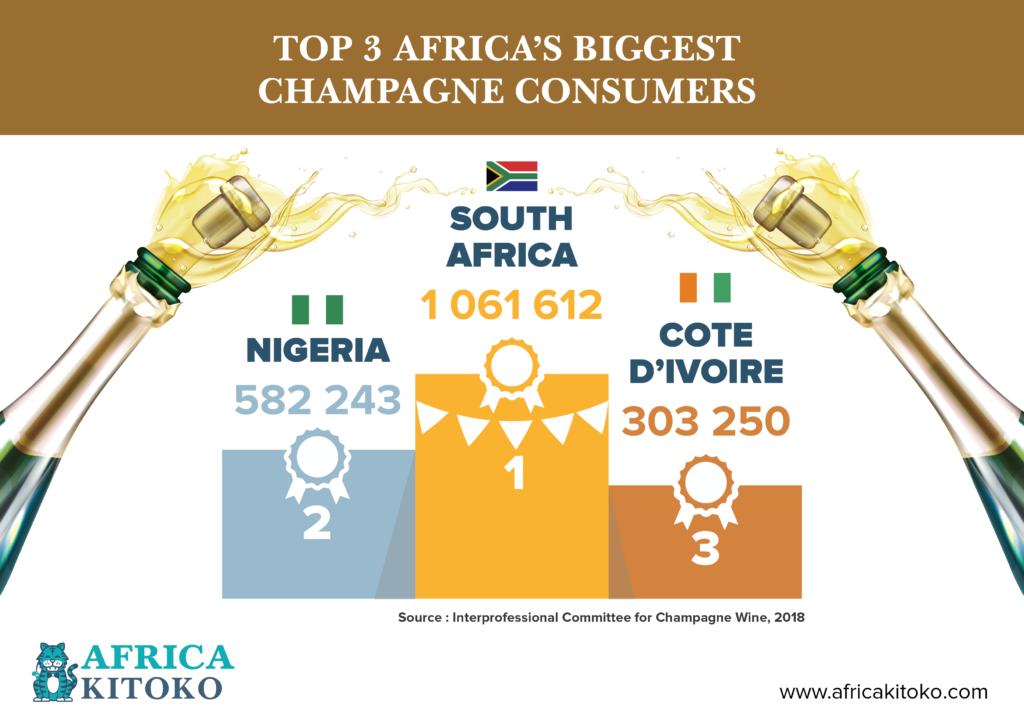 Weddings, births, diplomas, Christmas, new year, birthdays, promotions … There are many opportunities to pop the cork from a bottle of champagne during the year. Golden, sparkling, prestigious. Champagne quickly established itself as the quintessential party drink, the one that is served on any occasion of jubilation.
Africans are festive, which makes them big consumers of champagne. The development of African tourism has contributed to the development of trade and consumption of champagne in Africa.
In the ranking of the total volumes of bottles of champagne imported for the African continent, South Africa leads with 1,061,612 bottles imported in 2018, followed by Nigeria with 582,243 bottles and Côte d'Ivoire with 303,250 bottles.