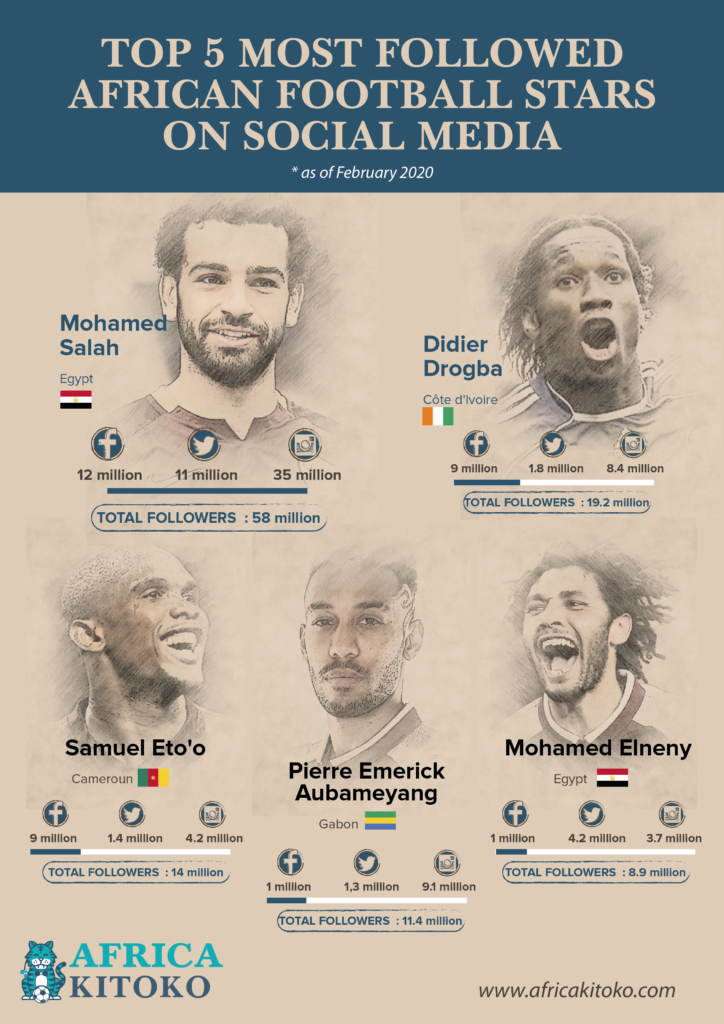 With 12 million likes on Facebook, 11 million followers on Twitter and 35 million on Instagram, the double African Golden Ball, Mohamed Salah, is the undisputed emperor of African stars on social media.
Its total of 58 million followers places it far ahead of the 19.20 million of the legendary gunner of the Elephants, Didier Drogba and the 14.6 of the ex captain of the Indomitable Lions, Samuel Eto'o fils.
With a total of 11.400 million subscribers, the star scorer of Arsenal and the Panthers of Gabon, Pierre-Emerick Aubameyang, is the only African footballer who manages to tickle the prestigious leading trio which dominates the ranking of players most popular Africans on social networks.
The Top 5 is completed by the Egyptian, Mohamed Elneny (1 million on Facebook, 4.2 million on Twitter, 3.7 million on Instagram).