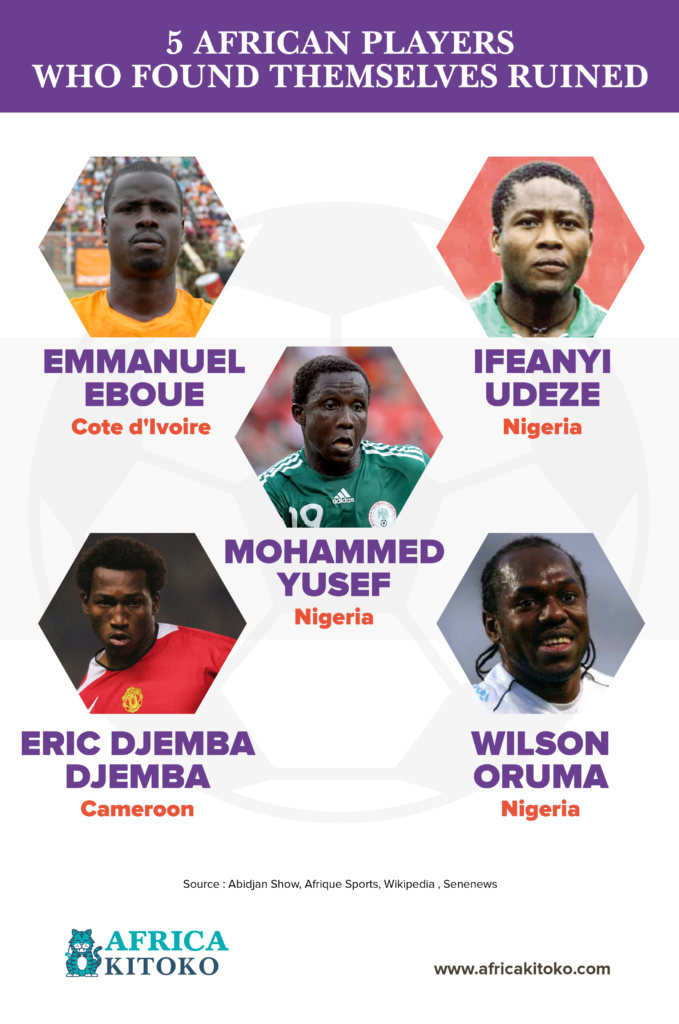 Football can rack you up huge amounts of money. In general, these football stars live their passion and their dreams in unquestionable financial wellbeing.
However, as a result of mismanagement, a bad sporting choice or a serious injury, a career can be totally shattered and sometimes, the life of the player destroyed.
Here are 5 African footballers who, after having amassed a fortune throughout their careers, have become broke.
Emmanuel Eboue, Cote d'Ivoire
He found himself penniless after his divorce from his Belgian wife, Aurelie Bertrand.
Eric Djemba Djemba, Cameroon
He went to Qatar in 2008. That same year, he made a real estate investment that went south. Then, following a dispute with his agent, he broke into the press claiming that the player was bankrupt and owed the UK tax authorities 600,000 euros.
He has been without a club since 2008. Worse, several media have reported that he is ruined. Some even reported that he was kicked out of his home because he could no longer pay his rent.
This former defender suffered a sad fate in 2010 after an injury sustained during the African Cup. Since then, he is said to be in the rehabilitation phase, but completely abandoned by his country authorities and also by his club who must not have been happy with his injury. He is now ruined.
He was allegedly swindled by a rogue clergyman and then by fake oil businessmen. Six years after this painful episode which ruined him, he is said to have gone mad.