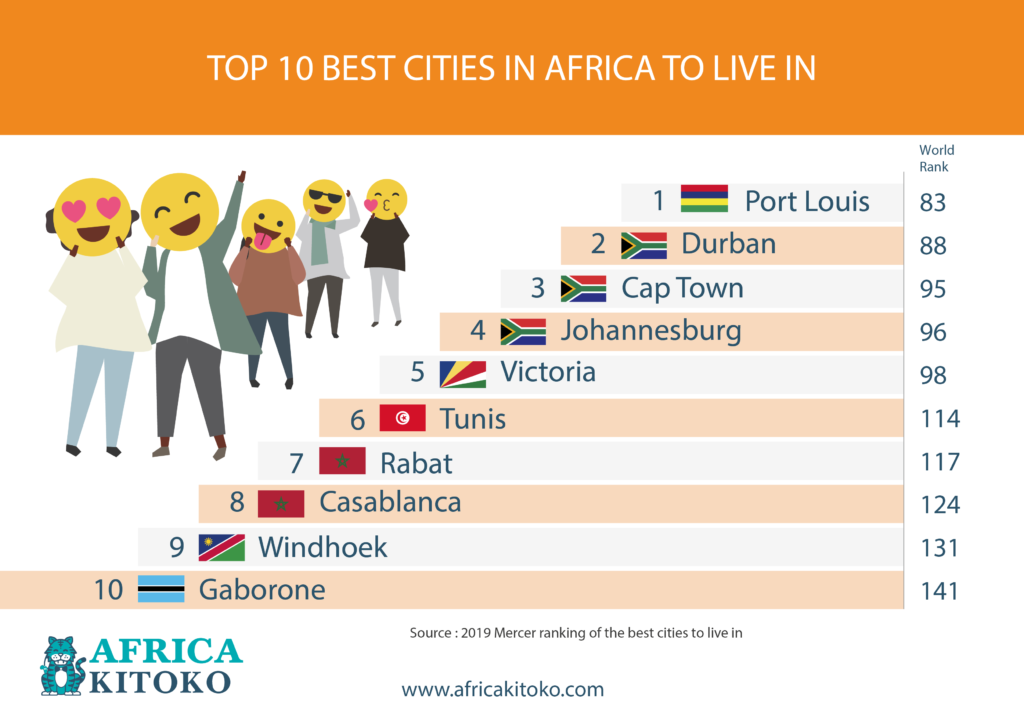 The Mercer Board Consulting has made public his 2019 ranking about life quality. As it was the case for the three last years, Mauritius' capital which is ranked 83rd in the world ranking with a total of 231 cities, the best city in Africa to live in. We are talking about Port-Louis.
The Mauritius city is directly followed by Durban located in South Africa and ranked 88th in the world ranking. Then come cities like Cape and Johannesburg all in South Africa, and coming at 95th and 96th in the world ranking.
These are four cities among the Top 10 best African cities to live in when taking into account Mercer's 2019 ranking about life quality.
By the way, the metrics on which the best cities to live in, in terms of life quality, can be sum up to 39 among which we have: sociocultural and politics environment; sanitary accommodations, schools and education system, transport, public services, urban infrastructures, leisures, accommodations, consumer goods, and finally the environment.